Community
first.
A big part of who we are as a credit union is giving back to our community and making it a better place.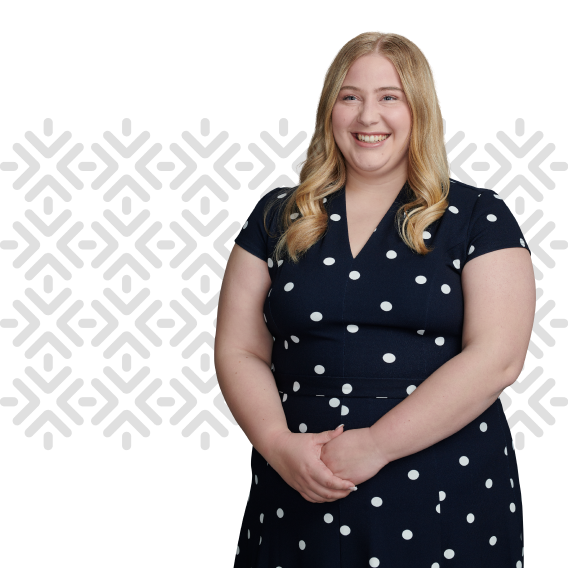 We feel responsible for the
wellbeing of the place we call home

and the people we live next to.

To us, your wellbeing goes beyond physical, mental or financial factors. It's about OUR wellbeing, together, as Albertans.

Supporting our local community is important because, as Albertans, we're all a part of something greater than ourselves. Our community gives us a deeper sense of belonging.
Community programs
Investing in our community is an investment in ourselves. Why? Because we're your neighbours,
our kids go to the same school, we sit alongside you on the bleachers. We share a community -
let's build on the things that make it great.

Our NeighbourGood grant program is designed to support the communities we live, work, and play in.
Each of our branches across Alberta have local budgets to provide sponsorships or donations between $100 and $2000 to support local non-profits, charities, societies, cooperatives or social-enterprises.
Whether it is a new community program or public event, our teams want to hear about it!
See below to review eligibility and to apply for a NeighbourGood grant today.
ELIGIBILITY AND CRITERIA FOR GRANT PROGRAMS:
What types of applications are NOT eligible?
Advertising

Programs with a specific religious focus

Political organizations (as per the Political Relationships and Activities Policy, G10)

Professional sports teams

Individual sports teams

National initiatives

Individuals or private businesses
What types of expenses are ineligible?
Deficit or debt reduction

Retroactive expenses

Connect First Credit Union, in partnership with community partners, has developed the Learn and Earn Scholarship Program.
Based on learning from the "Matched Savings Program Toolkit" provided by Credit Union Central of Canada, the goal was to establish a consistent approach to scholarships by developing a matched savings initiative designed as a financial education program to help youth save towards education or job training, and develop financial and savings skills.
This 10-month matched savings program helps grade 12 students learn how to save, plan for their future career, and get enrolled in post-secondary education or trades programs. A total of 12 scholarships will be given out every year.
The scholarship program is open to students entering their Grade 12 year in September
Students can earn $4 for every $1 saved, up to a total of $110 a month or $2,200
Our partners
The future of Alberta is bright. We're so proud to partner with these local organizations — our neighbours — to help build a better Alberta.
Learn more about our partners at the links below.
---
We're in your neighbourhood
When it comes down to it, local is our greatest strength. Albertans for Albertans, building a more prosperous province for all. Here are some of the places and local events you might have spotted us at.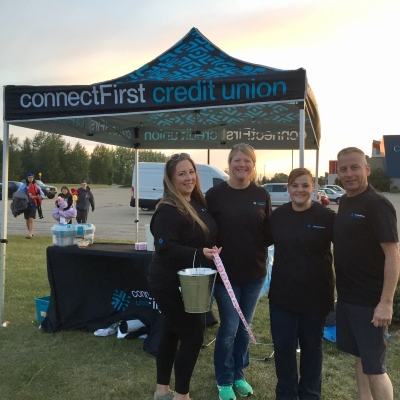 Movie Under the Stars
August 21, 2021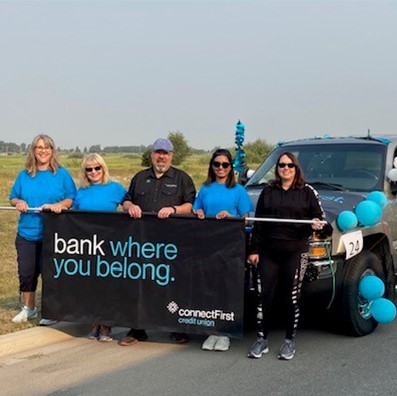 Strathmore Stampede
July 21 2021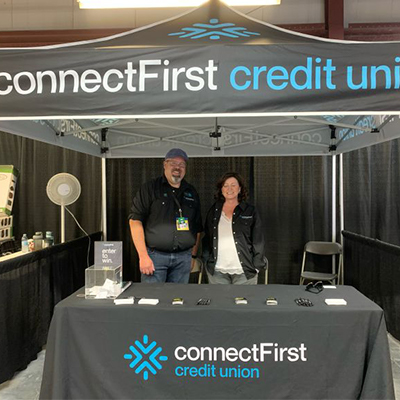 Strathmore Stampede
July 31, 2021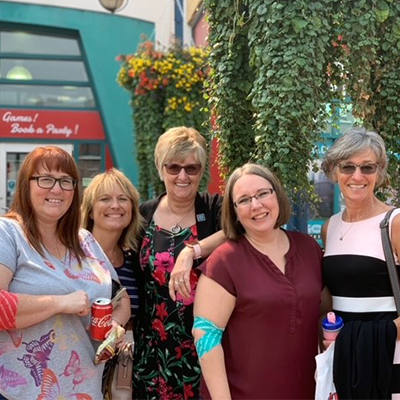 Blood Drive
July 28, 2021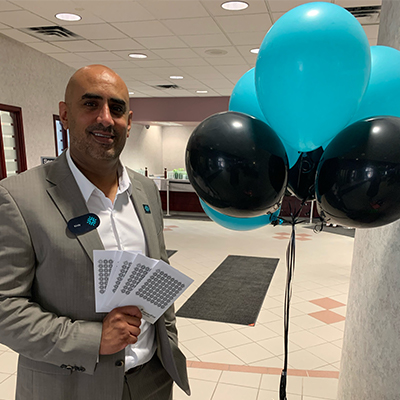 Macleod Trail Branch
July 27, 2021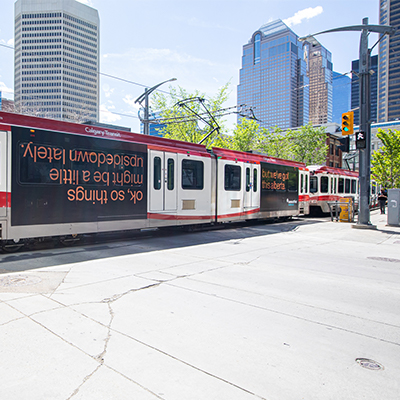 Calgary CTrain
July 8, 2021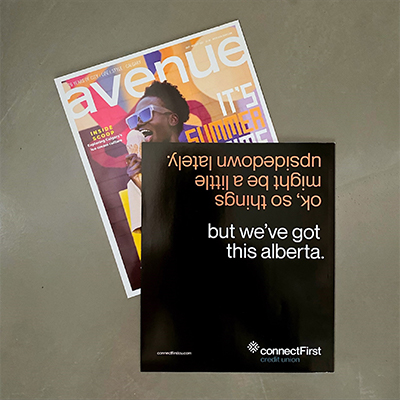 Avenue Magazine
July 3, 2021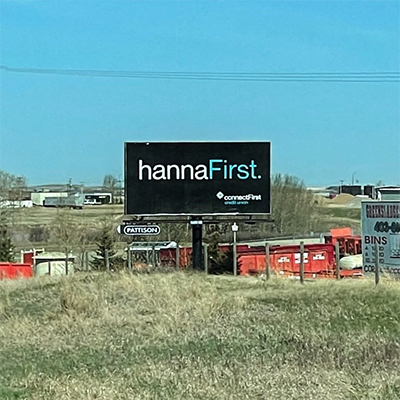 Hanna Billboards
May 3, 2021
in Red Deer at the Movie Under the Stars event, where we partnered with The Canadian Mental Health Association to host a free outdoor movie to support mental health services offered by the CMHA.
at the Strathmore Stampede. Our teams love to be involved in community events like this parade.
at the Strathmore Stampede. We support community events all over the province. Here's our booth at this one.
at the blood donor clinic. The Drumheller wealth team gave back by making a team effort to go in to a blood donor clinic and gave away pints of blood to help save lives. Followed by a trip to Peter's Drive-In of course!
at the Macleod Trail location, when Kindy, the Branch Manager organized a member appreciation day where he handed out gift cards to long time members of connectFirst.
on the Calgary CTrain. We understand the pandemic has flipped everyone's world upside down but we're be here for you, through and through.
in Avenue Magazine. Especially when we took the spotlight on the back cover of the July/August edition.
on billboards near your community. We made a splash across Alberta when our billboards went up representing our new brand in the communities we love. This one was spotted just outside of Hanna, AB. 
You've also probably seen our new signs popping up all over Alberta – marking our re-commitment to our members, our communities and our role in building a stronger, more prosperous Alberta.

Check out this video celebrating this exciting milestone.

connectFirst acknowledges that we operate throughout Treaty 6 and Treaty 7 territories.
Treaty 7 territory which is the traditional territories of the Niitsitapi (Blackfoot) and the people of the Treaty 7 region in Southern Alberta, which includes the Siksika, the Piikuni, the Kainai, the Tsuut'ina and the Stoney Nakoda First Nations, including Chiniki, Bearpaw and Wesley First Nation. The City of Calgary is also home to Métis Nation of Alberta, Region III. Treaty 6 territory is the traditional territories of the Cree, Saulteaux, Niitsitapi (Blackfoot), Métis, and Nakota Sioux Peoples. connectFirst is dedicated to ensuring the spirit of these treaties is honored and respected.