Meet the candidates for our 2023 Directors Election.
All candidates participate in a rigorous interview and assessment process, conducted by the Nominations Committee and supported by an external consultant, to determine the most qualified candidates, relative to the published skills and experience the Board is looking for in 2023.  The outcome of this process informs decisions regarding endorsement.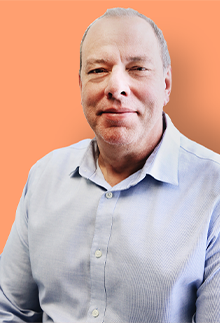 Daryl Verbeek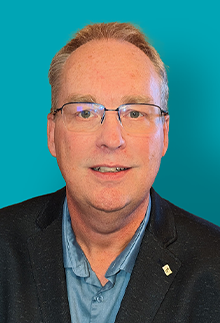 Grant Lindstrom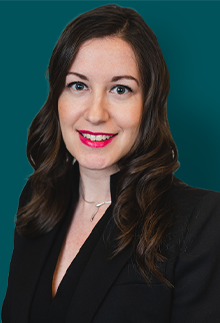 Shannon Rennie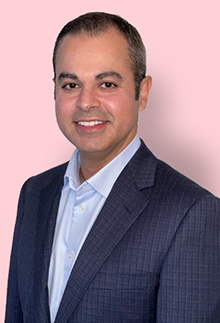 Adil Lalani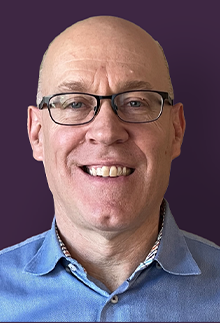 Tim Crowe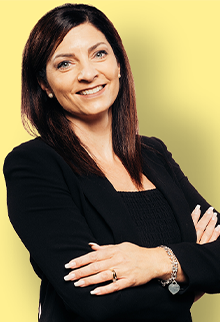 Carey Taubert
Daryl Verbeek

I have been connected to credit unions most of my life as a member, and as a staff member for over 15 years. I have been a Service Representative, Loans Officer, and Branch Manager in Winnipeg, leading up to Senior Vice President at a large credit union in British Columbia.
I have held executive leadership roles in multiple industries for almost 25 years. I have had the privilege of leading high growth companies including financial services, agri-foods, veterinary medicine and now dentistry. I have also served on numerous for profit and not for profit boards. I believe I possess all the qualifications the Board is looking for in this year's election.
I am very passionate about the value and differentiation that cooperatives continue to offer and that the concept of "everything for everyone", remains a refreshing idea in today's world. Credit Unions are structurally "selfless" organizations that help members and communities thrive and I want to see that, not just continue, but be increasingly impactful well into the future.
I believe my years of experience and commitment to servant leadership around building and working with high trust teams makes me a candidate that can make a positive difference on behalf of the members and help lift connectFirst Credit Union to doing even greater things for its members and the many diverse communities it serves.
It would truly be a privilege to serve the members of the connectFirst communities as a board member!
Grant Lindstrom

Being a 30-year Credit Union Member, first with the Shell Employee's Credit Union and now with connectFirst Credit Union, I want to bring my executive leadership experience from Oil and Gas and Mining to support connectFirst members.
A Certified Professional Accountant, with extensive leadership experience in finance, commercial agreements, and information technology, I will be able to contribute to the connectFirst Board in several capacities. Corporate governance, business ethics, commercial and operational excellence have been a cornerstone of my career.
More important than my professional contribution, is my family. As a father of four young adults, having a high-performing, competitive, credit union to support them in their financial service needs is essential.
The banking industry is transitioning as technology evolves and e-commerce changes how we connect with our bank. My professional and personal experience will support connectFirst in navigating these changes while maintaining connectFirst's commitment to its members.
Shannon Rennie

I am running for the board of connectFirst credit union because I strongly value the importance of board governance and want to give back to the credit union system that provided me with a rewarding career for many years. In particular, I'm excited about the future of connectFirst and the great support it provides to its members and communities and want to contribute to its growth and success.
I have been a member of connectFirst for over 15 years. I worked in the Alberta Credit Union system for over 12 years, where I served as General Counsel for Alberta Central, the central banking facility, service bureau and trade association for the Alberta credit union system. This experience gave me direct knowledge of the unique governance structure of credit unions and a deep understanding of their backend technology and payments solutions. My knowledge and experience match the key competencies that the connectFirst board is seeking for its next director.
I am currently Vice President, Legal for H&R Block Canada Inc. and a member of the Canadian Executive Leadership Team overseeing privacy, legal, government relations, and serving as the Canadian Chief Privacy Officer for the company. I think the combination of my legal background and extensive experience with credit unions and governing legislation for over 12 years would provide a significant contribution to the connectFirst board of directors.
I would greatly appreciate your vote. Thank you for your consideration and support!
Adil Lalani

I am passionate about growing and nurturing local businesses and communities and I believe my background and skills would make me a strong addition to the Board of Directors of connectFirst Credit Union.
I was born in Calgary and I reside in Chestermere for the past 15 years with my wife and two children.
My educational background includes a Bachelor of Commerce (Queen's University), MBA (Kellogg School of Management) and Chartered Financial Analyst (CFA) designation.
I have a successful career in finance with large financial institutions, banks and private investment firms. I have spent many years analyzing financial and economic factors and ensuring prudent risk management. I look forward to the opportunity to bring these skills to benefit connectFirst as a leading financial institution in Alberta.
I am an active volunteer in my local community and I have been a Director on several boards in the past with demonstrated leadership, collaboration integrity and ethics. These experiences have enabled me to help build organizations with increased diversity, strong governance and ESG principles.
As a founder of my own business consulting and investment firm, I harness the entrepreneurial values and strength of our great province to empower innovative and diverse companies as they grow and prosper.
I would be honoured to bring my experience and passion to fulfill our Credit Union's mission and add new and diverse perspectives to the Board of connectFirst Credit Union.
Please feel free to connect and visit my LinkedIn profile:
https://www.linkedin.com/in/lalaniadil/
Tim Crowe

I've had the privilege to serve on the SPARK, the Energy Credit Union Board for 4 years, serving on every committee and as Vice Chair, playing a key role in strategic planning and the selection of connectFirst Credit Union as a merger partner. During that selection process, connectFirst's vision of "Doing what's right for every member" stood out for me. It aligned with my values and the values of SPARK's membership. I knew we were doing what's right for SPARK's members by joining the connectFirst family. I would be honored to serve on the connectFirst Board.
I have been a business leader, professional engineer, and credit union member for over 33 years. I worked for Shell Canada and Swan Hills Synfuels, a small entrepreneurial company where we pioneered a novel clean energy technology. At these companies, I had various financial, regulatory, and sustainability accountabilities.
Based on these work experiences, I bring needed specialty skills identified by the Board: entrepreneurial leadership; and experience integrating sustainability and environmental, social, and governance (ESG) risks and opportunities into organizational strategy. I have also completed Level A and B of the Credit Union's Director Achievement program, and have extensive experience in key board duties such as risk oversight, governance, and HR.
I am committed to exceptional member service, from which my family has benefitted greatly at connectFirst. I believe my valuable credit union board experience, my business experience, my leadership skills and collaborative working style can add value to the connectFirst Board.
Thank you for your support.
Carey Taubert

I have a passion for the health of this credit union ---- it is the pillar of my rural community of Hussar, and it has been my sincere pleasure to serve connectFirst Credit Union as a board director for the past 17 years!!
I am a self-employed Chartered Professional Accountant and have also completed the Certified Credit Union Director Program with CUES. I examine financial information daily for a living and I bring this same analytical frame of mind to every meeting. I am a rural entrepreneur operating the family farm with my husband which has developed my attitude to continuously learn & search for new cost improvement concepts.
My continued dedication to this organization is to ensure our management team is making every strategic decision with our 4 core values at heart; especially "Act Local". I have strived to ensure our rural members have a voice at the board table and their unique concerns are heard.
My contributions to this Board include:
2nd Vice Chair/Board Secretary for 6 years
Chair of the Audit & Finance Committee for 8 years
Have been a member of various committees as appointed, including Governance, Human Resources & Nominations
As a seasoned, incumbent director of connectFirst, I have a strong understanding of the governance structure and the unique operating environment. Through my tenure as a director, I have learned the right questions to ask to strive towards our vision of "Do what's right for every member"!
I am truly committed to representing you, our members.