Head Start mortgage.
Get your first three mortgage payments back so you can spend the money how you'd like instead.
Book appointment
Learn more ➜
With our Head Start Mortgage, we'll cover the first three months of your payments in the form of cash back. This means that you can focus on settling into your new home with financial flexibility, reduced stress and more cash on hand for things that matter most to you.
Cash back. Get your first three months of payments covered in the form of cash-back.
Fixed rate. Locked-in with a 5-year fixed-rate ensuring you have predictable payments over the term of your mortgage, helping you plan and budget with confidence.
5-year term. A 5-year term gives you peace of mind that if rates go up at all during that time, you'll be protected with a fixed-rate mortgage.
High ratio or conventional. You have options, depending on how much of a down payment you can make. A conventional mortgage requires a down payment of at least 20%, while a high-ratio mortgage requires a down payment of less than 20% and will require mortgage default insurance through our partners at CUMIS.
View rates ➜
Let's talk ➜
Three mortgage payments covered, now what?
Ultimately, what any extra cash get's used for depends on each individuals financial goals and circumstances, but some ideas we had were:
Pay off high interest debt.

Start an emergency fund.

Investments.

Travelling... because we like to have fun, too.
Compare payments ➜
Let's talk ➜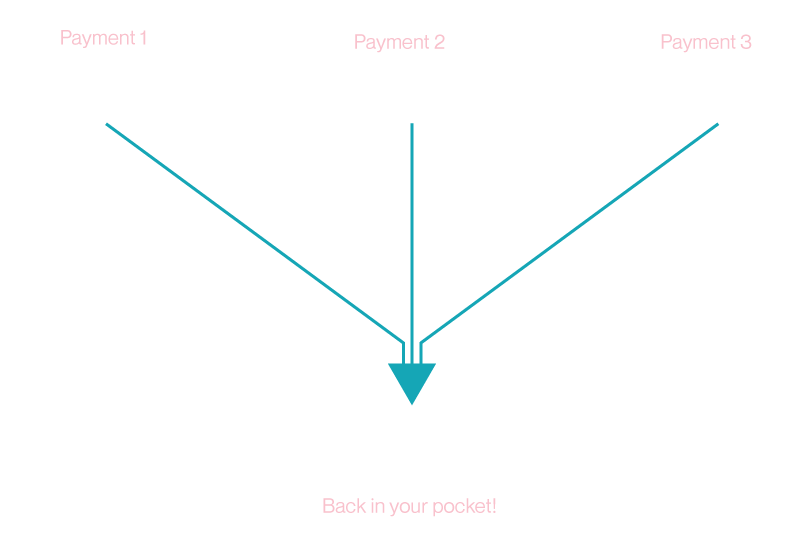 Not the product for you?
We think one of these might suit you better.
*Lending and product terms and conditions apply. Rates subject to change without notice. Dollar amounts shown are for demonstration purposes only and do not represent a specific cash-back amount. Cash-back will be based off of each member's individual monthly mortgage payment amount calculated over a 25-year amortization or greater.