While banks see numbers,
we see Alberta Businesses.
The past few years have tested the strength and adaptability of supply chains, driven digital innovation and strained local economies around the world. Now as we move into 2024, Alberta's ability to rebound and rebuild is essential to our success.
How are we helping transform Alberta? We have launched Funding Futures, a contest to help unlock potential for small businesses in Alberta to have access to the capital needed to advance innovative frameworks in Agri-Tech, Energy Transition or Social Impact. A total of $30,000 in awards will be presented to Alberta-based businesses that are pioneering transformative endeavors in these categories.
Applications closed on November 19, 2023 at 11:59 PM. Finalists will be announced on November 22, 2023.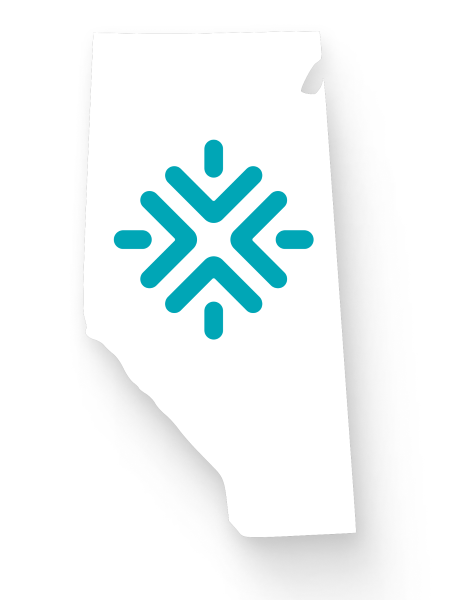 Winners will receive:
$10,000
One winner in each category will receive a prize of $10,000 in funding.
Mentorship
Get access to a specialized business banking team of experts.
Spotlight
Recognition and exposure to display your business stories.
So, what are we looking for exactly?
A panel of judges will assess the applications, and the winners will be chosen based on the following evaluation of criteria.
Your business must:
Be Alberta based.
Have 4-20 employees.
Make an annual revenue between $250,000 and $3,000,000.
Agri-Tech Award: We are looking for a small business utilizing Agri-Tech to improve operational effectiveness, increase crop productivity, reduce expenditures, and advance environmental sustainability.
Tell us about your business - how it started, how it's going and what you offer.
How is your business changing the game in Agri-Tech?
What ways has Agri-Tech helped you grow your business or increase your competitive edge?
In the next year, what business goals do you plan to achieve?
How does your business make a positive impact in our local community?
Tie breaker question: Describe how you would intend to use the $10,000 funding award to empower your Agri-Tech strategy?
Energy Transition Award: We are looking for a small business investing in energy efficiency to help build a sustainable net-zero energy system for the future.
Energy Transition Award:
Tell us about your business - how it started, how it's going and what you offer.
How is your business changing the game in the field of Energy Transition?
What ways has Energy Transition helped you grow your business or increase your competitive edge?
In the next year, what business goals do you plan to achieve?
How does your business make a positive impact in our local community?
Tie breaker question: Describe how you would intend to use the $10,000 funding award to empower your Energy Transition strategy?
Social Impact Award: We are looking for a small business endeavor or campaign that is generating a positive influence, whether it be socially, ethically, or environmentally, throughout Alberta. It reflects the willingness of small businesses to address pressing contemporary matters such as sustainability, diversity, and well-being.
Tell us about your business - how it started, how it's going and what you offer.
How is your business changing the game with Social Impact?
What ways has Social Impact helped you grow your business or increase your competitive edge?
In the next year, what business goals do you plan to achieve?
How does your business make a positive impact in our local community?
Tie breaker question: Describe how you would intend to use the $10,000 funding award to empower your Social Impact strategy?
Contest Timeline.

Meet the judges.
We are thrilled to welcome these industry experts to our esteemed judging panel. They offer a wealth of knowledge and experience in their respective fields, including small business, Agri-tech, energy transition, and social impact. Our panel of judges is a diverse mix of connectFirst subject matter experts and Alberta based thought leaders, entrusted with the important task of choosing the finalists and three award recipients.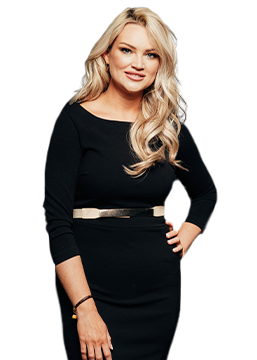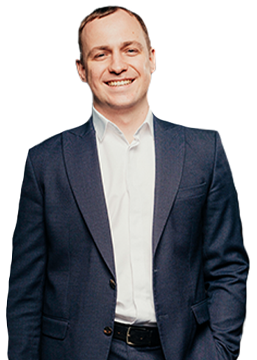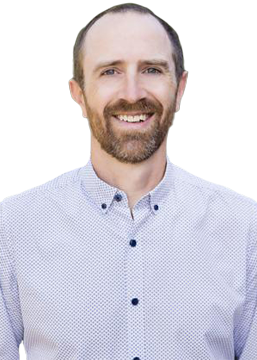 Brad Andrews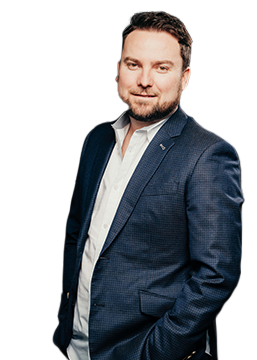 Ryan Andries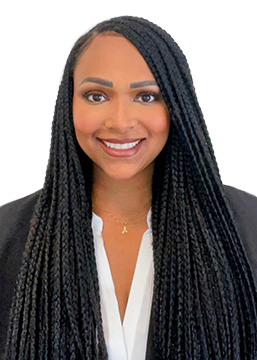 Winta Asefaw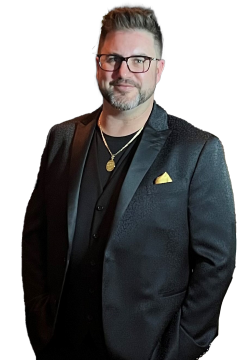 Scott Bissell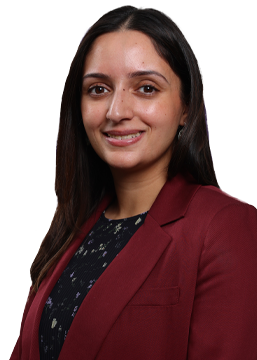 Ginni Braich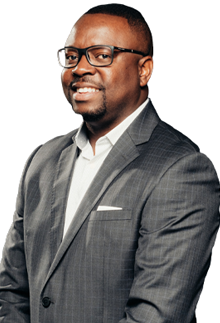 Matthew Chakaza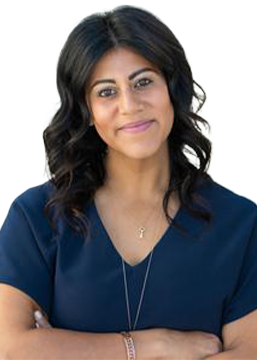 Shazma Charania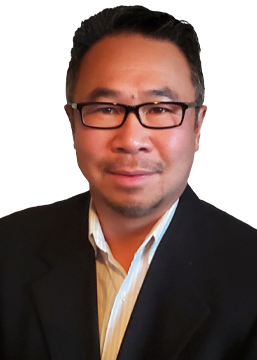 Tim Gee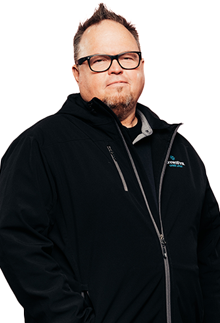 Dallas Haldorson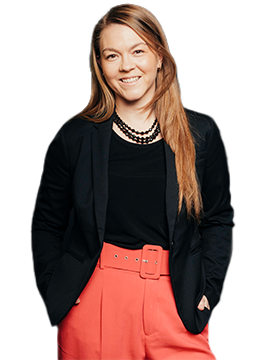 Sandi MacGregor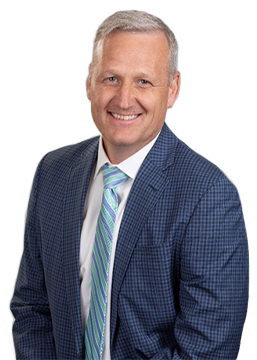 Trevor MacLean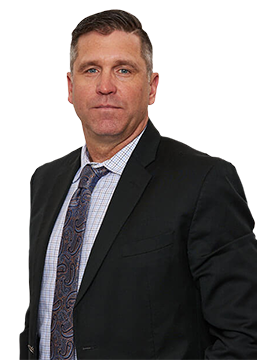 Matt Sawyer
Jennifer Bishop, Host
Business Partner, connectFirst
Jennifer, a distinguished business leader, has an established history of propelling growth and fostering innovation, exemplified by her creation of the Funding Futures initiative. Her strategic insight and robust leadership capabilities have played a pivotal role in forming and nurturing invaluable partnerships, driving the success and growth of the Funding Futures. Jennifer's unwavering commitment to collaborative excellence positions her as an indispensable contributor to accelerating innovation in our province.
Alex Korzun, Host
Independent Business Advisor, connectFirst
Brad Andrews
Senior Innovation Manager, UCeed Social Impact Fund, Innovate Calgary
Brad is a seasoned professional in the realm of innovation and social impact and has dedicated his career to driving positive change. Currently serving as the Interim Fund Manager with the UCeed Social Impact Fund, Brad brings a wealth of experience garnered during his time at the Canadian Space Agency and other innovation-focused roles in the impact sector. He holds an MBA and a BSc in Engineering and is always keen to discuss how we can leverage our resources to help address society's biggest problems.
Ryan Andries
VP Commercial Markets, connectFirst
Ryan is a highly experienced Vice President in Commercial Banking with a demonstrated commitment to building strong member relationships. With over 15 years in the banking industry, he specializes in providing tailored financial solutions, navigating complex markets, and ensuring member success. Their industry insights and member-focused approach make him a trusted leader in Commercial Banking.
Winta Asefaw
Lawyer, Cassels, Brock & Blackwell LLP
Winta Asefaw is a lawyer in the Business Law Group at Cassels, Brock ∓ Blackwell LLP. Winta specializes in mergers and acquisitions, corporate commercial law, and commercial intellectual property law. She assists clients of all sizes across various sectors with a broad range of transactions, corporate structuring, and the negotiation and preparation of commercial contracts. Winta also offers substantial experience in agribusiness & agriculture technologies. She regularly assists clients with understanding and navigating legal intricacies that are specific to these fields.
Scott Bissell
Chief Executive Officer/ Managing Director – Tara Energy Services Inc, Tara Holdings, Tara Oilfield Rentals USA LLC
Scott is a passionate executive in the Oil and Gas industry with over 20 years' experience. He is the founder and CEO of the largest privately owned Production Testing Company in North America (Tara Energy Services). Driving cultures focused on quality of service that are driven by innovation has proven great successes. His organization has been a pioneer on methane conservation and loves continuing to improve operational standards across the USA and Canadian markets.
Ginni Braich
Senior Manager Agri-Food Innovation Alberta Innovates
Ginni Braich is a Senior Manager in Agri-Food Innovation within Alberta Innovates. Over her 10 years with the organization, she has championed funding new ideas and innovations from field to fork, overseeing an investment portfolio in technologies covering the breadth of the agri-food supply chain focused on bringing down the cost of production, improving productivity, enhancing sustainability, and adding value to commodities. She is also currently finishing a PhD at the Institute for Resources, Environment and Sustainability at the University of British Columbia, focusing on climate impact modelling as well as working on data-driven analyses of yield trends, resilience, management practices and food price dynamics.
Matthew Chakaza
Senior Independent Business Advisor, connectFirst
Matthew joined connectFirst Credit Union almost 5 years ago as an Account Manager in Business Banking. With his background qualifications and over 15 years of banking experience, Matthew's passion has always been working with business owners in the community, providing practical solutions, and witnessing businesses succeed. His key strengths lie in strategic financial planning, credit structuring, risk management, and analytics.
Shazma Charania Chakaza
President of ZS Holdings Ltd.
Our story is a story of hard work, dedication, and exceptional hospitality. A story of family values and a legacy passed down from mother (Gulzar Rajan) and father (Afzal Rajan) to their daughters and will continue for generations to come. Established in 1983, Zainul ∓ Shazma Holdings (ZS Holdings) is a family run operation that owns and operates seven IHG hotels across Alberta. Much like a tree, their roots run deep in the community and family is proud to be Alberta owned and operated.
Shazma Charania, President of ZS Holdings was born and raised in Red Deer and still resides there with her husband Jamil and their two daughters. Shazma's leads the family business into it's second generation. Although ZS Holdings is an epic family run operation it is one that cultivates a positive corporate culture. Maintaining the values, work ethic and hospitableness that ZS Holdings LTD was founded on is an ongoing objective that is important to Shazma.
Shazma has completed her Bachelor of Commerce and holds a Master of Business Administration specializing in hospitality. During her undergraduate degree at University of Alberta, Shazma was given the opportunity to complete six months on a full scholarship at Tec de Monterrey, in Guadalajara, Mexico which has helped her acquire another language, Spanish. Her educational background mixed with her experience and community involvement enables Shazma to make decisions in a well-rounded manner. She has steered the growth of her family business from two to now seven hotels. ZS Holdings happily supports its community through many local organizations.
Shazma drives the company vision "To be an industry leader in selected emerging markets in Western Canada". In pursuing that vision, she has served on numerous Board positions, Alberta Hotel and Lodging Association as well as Red Deer Tourism locally, and since 2010, also served on the IHG Owner's Association Americas. For 2023, Shazma holds two year terms on both the Global IHG Owner's Association Board and the Red Deer Regional Health Foundation Board.
Today, the company has multi award-winning locations in western Canada, and is an Employer of Choice in Alberta.
Tim Gee
P. Eng, Oil and Gas Professional
Tim is a professional engineer with more than 27 years' experience in oil and gas development and exploration. Tim has co-founded several junior companies in both the private and public sector and held technical and leadership roles at large energy companies before that. Tim continues to support the oil and gas sector by providing professional support to industry peers and serves on the board of directors at private energy related companies. While supporting the energy sector, Tim is an entrepreneur and has a keen interest with innovation and technology. Tim has been providing advisory expertise to various green technology companies, with the goal of launching innovative technologies within North America.
Dallas Haldorson
Senior Agriculture Advisor, connectFirst
Dallas, a native of Rosemary, Alberta, has accumulated 17 years of experience in equipment finance, small business, and commercial banking lending. As a Senior Agriculture Advisor, Dallas focuses on collaborating with producers to achieve success through financial strategies developed by actively listening during farm visits and gaining a deep understanding of each unique farm operation. Residing in Innisfail with his family, he is actively involved in the community by coaching minor football and pioneering the Central AB Fire Junior and Senior teams' first female tackle team. With a background in construction and the oil & gas industry, Dallas thrives in the credit union environment, where he values connectFirst's personalized approach, connecting members to their communities
Sandi MacGregor
AVP Business Solutions, connectFirst
An Entrepreneur at heart, I have extensive experience consulting with businesses of all shapes and sizes to launch new concepts and grow their sales. I have passion for helping you and your business reach new levels through network connections, resources and advice. I lead with deep expertise by understanding your business' core operations, industry standards, and tie it back to cashflow and banking.
Trevor MacLean
MBA, FEA, Partner, Agribusiness Management Consulting MNP
Trevor MacLean is a Partner with MNP. His practice specializes in Agriculture/Agribusiness and Business Advisory and is the National Leader of TransitionSMART, working out of Lethbridge, AB. Trevor provides business and advisory services to agriculture producers and agribusinesses across Western Canada.
Trevor has knowledge and experience in the areas of, business and strategic planning, organizational governance, market research, business transition, and finances. He has worked in both primary and value-added agriculture with a focus on assisting farmers and agribusinesses achieve their business goals though sound planning and practical advice.
Matt Sawyer
Farmer & Agriculture Industry Ag-Vocate
I am a fourth-generation farmer and together with my wife, Tara, and our three children Emmett, Cassidy and Quin, we operate a grain farm west of Acme.
I believe strongly in ag-vocating for our industry and bridging the urban/rural gap is a family passion. I have extensive experience leading agriculture organizations and advancing international trade. In 2011, we were awarded Alberta's Outstanding Young Farmers award for our sustainable production, business practices and environmental stewardship. Last fall, we participated in Crop Life Canada's web docu-series "RealFarmLives.ca", which showcased a typical family farm. I was asked by Alberta's Minister of Agriculture and Forestry to sit as a director on the newly created RDAR (Results Driven Ag Research) board; its mandate is to support Alberta's agriculture and food sectors in achieving their full potential through producer led strategic investments in research and innovation. In 2020, I was also asked to join the Alberta Agriculture Economic Recovery Team, providing insight and a strategic action plan for Alberta's economic recovery directly to the Government of Alberta.
Giving back to the communities we serve will always be a priority. I am active in my community, coaching school sports, sitting on community boards and as a member of Acme Elk Lodge #216. Along with advocating for our industry, I also have the passion, the experience, and the drive to ensure that the communities where our members live and work, continue to thrive.
Applications closed on November 19, 2023 at 11:59 PM
Finalists will be announced on November 22.
Meet the Finalists of Funding Futures.
Congratulations!
---
Agri-Tech:
Deepwater Farms
SHAC Solutions Inc.
Olive Me Inc.
Energy Transition:
Cattle Creek Livestock Management Solutions Ltd.
Solar Sheep Inc.
VL Energy Ltd.
Social Impact:
BIPOC Foundation
Technology Helps
Toast Consulting Inc.
Winners will be announced on December 12, 2023.