we made some changes.
We transformed our mobile banking app to meet our members' ever-evolving needs and we hope you're enjoying it so far.
what changed?
Along with a completely new and improved interface, you'll notice some awesome new features, such as:
Void cheque download

Fewer clicks to view account transactions

New shortcuts for moving money around

Option to select your main account during the initial onboarding

Enhanced image formatting for Android users
need some help?
We've created some video guides to help walk you through some of the new activities you may be looking to explore. You can also download our digital banking brochure guides.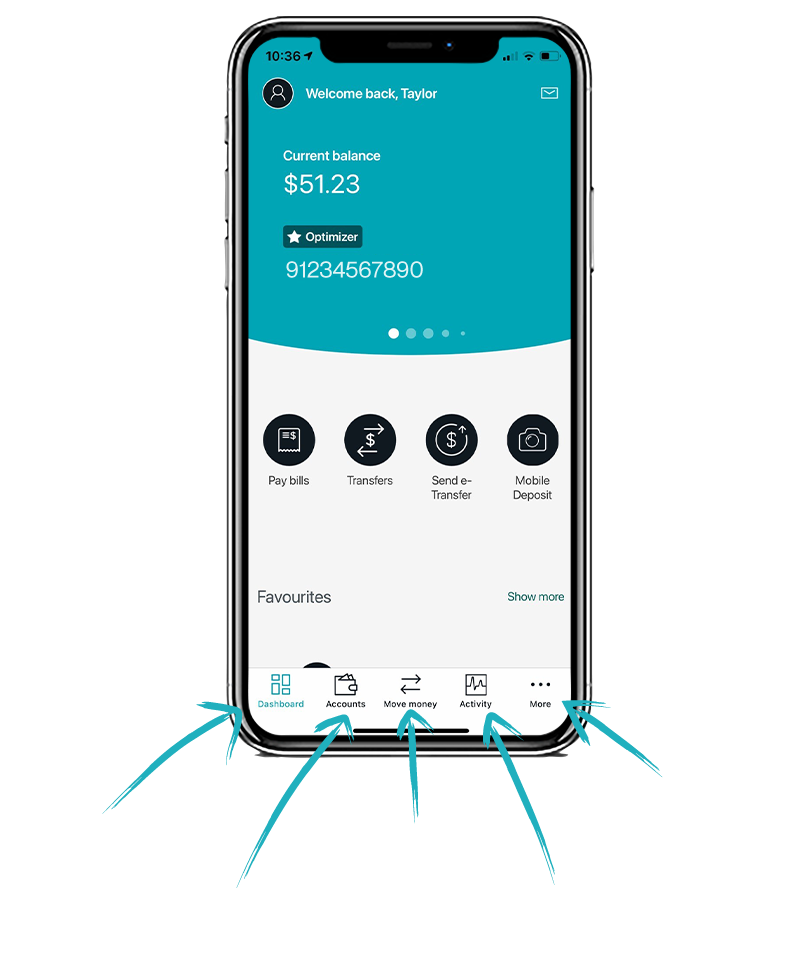 Now that we've released a refreshed version of our mobile app, our old version is no longer available. If you try and open the previous version, you will receive a message that prompts you to complete the update to the latest version to continue your banking as usual.
You can follow the prompts on this message to perform the update, or you can make your way to your Google Play or Apple App store and update the app from there.

After you update to the new version, your existing biometric authentication settings will not work the first time you go to log in.

The first time you log in, you will need to use your username and password. If you have forgotten your password, please use the forgot password link on the login page to do a reset. Once logged in, you will be prompted to setup your biometrics again. Follow the prompt to toggle this setting to "on" again with just a single click.