Digital service
status.
Once in a while, our website, digital banking, and other systems need to go down for maintenance to make sure they're performing their best, but we promise to never keep you in the dark.
Check the status of our main systems and any upcoming outages we have scheduled below.
May 18 - Mobile app update (12:45 p.m.)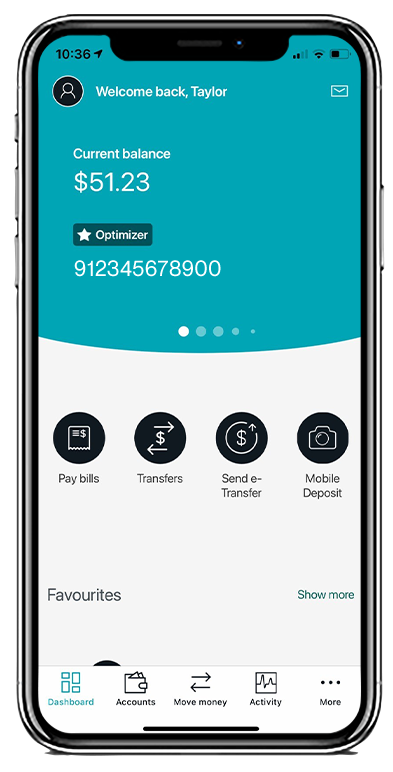 On May 17, we ran into some issues while working to enable the latest version of our mobile banking app. Some iOS users may have experienced interruptions to their mobile banking experience as a result.
Our iOS app is now back up and running. If you have not upgraded to the latest version, you may now do so.
We apologize for the inconvenience this may have caused and appreciate your patience.
If you still need assistance, we're here to help
connect with us

To learn more about the latest update, follow the link below.
Learn more
Digital Banking
Everything is working
ATMs
Everything is working
Point of Sale
Everything is working

We know there are a few things that require some enhancements. Don't worry though, our teams are on it!

| | | |
| --- | --- | --- |
| Item | Description | Workaround |
| False Error Message for Second Approving Signer | Some small business two-to-sign online accounts may experience an error message when performing bill payments, and the second signer is approving a batch of payments. | Review account history to validate bill payments have been debited before starting a new batch of payments. |
| e-Transfer Send - New Recipient | some members are experiencing error messages and failed sent e-transfers when attempting to send to a newly added e-transfer recipient. | This seems to be happening with larger e-Transfer amounts. Try to break your transfer into smaller amounts and send a few. If you are charged for multiple sent e-Transfers do to this issue, please let us know.  |
| Statements on Android App | Android users may be unable to view their e-statements on their mobile app. | Access your statements on the Android web browser or any desktop browser instead at banking.connectfirstcu.com |
| Former signer receiving alerts | Former business signers have reported receiving alerts after having their signer roles removed from old accounts or online banking access terminated. | Ensure that before a signer is removed that you ask the signer to log in to online banking once more to unsubscribe from all alerts. If this cannot be done, please give us a call at 1-866-923-4778. |
| Duplicate Provinces | Interac e-Transfer deposit page is showing duplicate provinces in the dropdown menu for "Province or Territory" | This issue isn't taking place on the mobile app. If you notice this on desktop banking and Alberta is not showing up, please try on the mobile app. |
| Account Details | Members who have consolidated accounts may be seeing the incorrect member number displaying when looking at their account details. | N/A |
| Accepting Interac e-Transfers | You may be presented with the error message "we are unable to complete your request at this time. Please try again or contact us for assistance" when accepting an e-Transfer  | Check your balance to ensure it hasn't changed and then attempt to accept the e-Transfer again |
| Sending Interac e-Transfers - Android Users | When sending an e-Transfer to a particular contact, you may recieve an error message "Contact has notification handle registered for direct deposit, regular transfer cannot be sent" | Try sending the e-Transfer on desktop banking instead, or check that there is only one notification method set up for that contact, and not both email and text |
| Mobile App Timestamp Error | You may be seeing a 6+ hour timestamp difference on their transactions | N/A |
| Quickbooks Pulling Partial Description | Quickbooks may be only capturing the first line when exporting your transaction history in Excel | You may need to edit the detailed info directly in the excel document for their records |
| Updating Contact Details | Some members may be unable to update their address within online banking or the mobile app. | Please call us for assistance at 1.866.923.4778 |
| Filtering Bill Payments | Nothing is showing when a member tries to filter their bill payments using the description field. | Use confirmation number, bill payments only, or amount to filter for bill payments |
| JAWs Program | If you use the JAWs program within online banking, it may not be reading all of the titles and making some fields unusable. | |