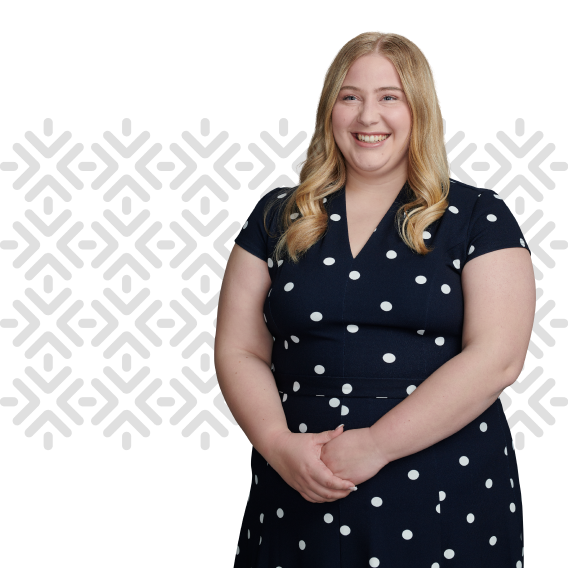 You already know
who we are.
Maybe not by name, but through
our shared experience as Albertans.
Our kids play hockey together. We watch the sun set behind the Rockies together. We support each others' local businesses. We watch the price of oil rise and fall, and rise again, together. We push each others' cars out of snowbanks.
connectFirst is a force for good. Through good times and bad, helping Albertans is our purpose, our history, our DNA. We're a true credit union, born out of the collective legacies of four others that came before: First Calgary Financial, Chinook Financial, Mountain View Financial, Legacy Financial and SPARK the Energy Credit Union.
We're your full-service banking partner, our local history and integrity now shining through state-of-the-art digital banking solutions.
Our members belong here

—we believe we all belong here.
And that working each day to make Albertans more secure and prosperous is a purpose worth fighting for.
We're here for you. We're here with you. We are you. And we pledge to support your financial health with expertise, know-how and passion.
Become a member
Our mission
Make money make a difference.
Our vision
Do what's right for every member.
Our values
Think big, act local, take charge, and make it easy.
These are the Albertans who lead our commitment to our members' well-being.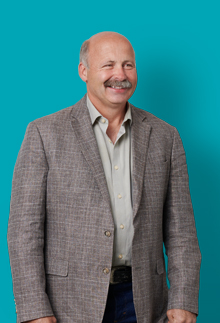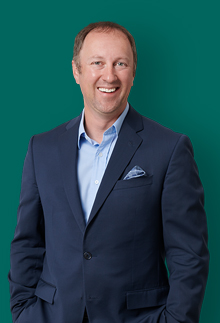 Michel Cantin
1st Vice Chair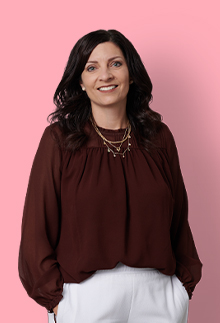 Carey Taubert
2nd Vice Chair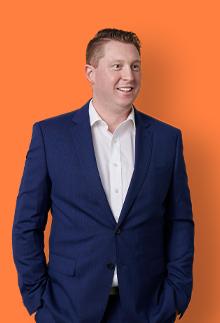 Matthew Becker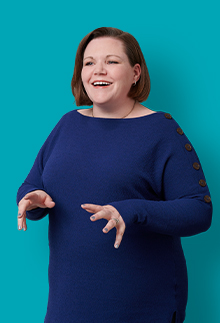 Anne Johnson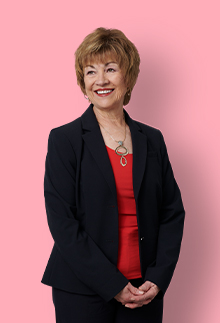 Wendy Metzger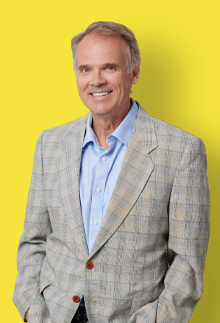 Robert Petryk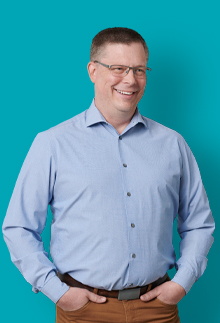 Tim Rose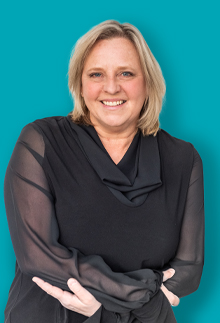 Cindy Skrukwa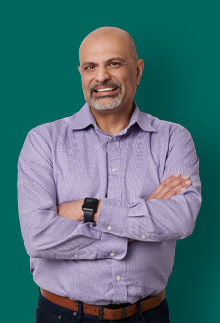 Karim Teja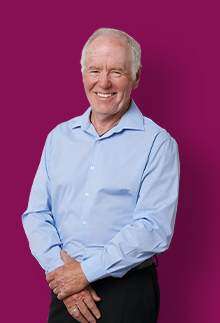 Charlie Van Arnam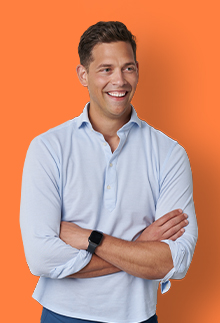 Doug van Spronsen
Andrew Eberl
Board Chair
Born and raised on a mixed farm near Claresholm, Andrew and his family are proud to oversee the welfare of the largest Braunvieh cattle herd in Canada. A passionate credit union member for 39 years, Andrew credits the longevity and success of his family business from the support of his local credit union.
Andrew's educational background includes a Bachelor of Science Degree (with distinction) in Agriculture from the University of Alberta and numerous industry and credit union certifications.
In his spare time, Andrew enjoys spending time with his wife and adult daughters, working on the farm or hiking, and biking in K-Country.
Michel Cantin
1st Vice Chair
Michel is a Business Development Manager for Industrial Alliance Insurance and Financial Services. With over 15-years of experience in the pension and employee benefits fields, Michel has provided human resource solutions for a diverse group of clients in the private, public, not-for-profit and government sectors.
Michel's educational background includes a Bachelor's Degree in Actuarial Science from Université Laval. His passion for credit unions began at a young age when his parents helped him open his first account, and blossomed through his involvement as a young man at Caisse Desjardins de Sillery in Quebec City.
Carey Taubert
2nd Vice Chair
Carey has a Chartered Accountant designation and operates an accounting practice out of her home, specializing in agriculture tax issues. Carey and her family operate a grain farm north of Hussar.
Carey received her Bachelor of Commerce degree from the University of Calgary and articled with Arthur Anderson. She's had a long-term relationship with Cremers & Elliott of Calgary, serving their retail auto and agricultural sectors.
In her spare time, Carey enjoys spending time with her teenage children, as well as curling, camping, being a hockey/ringette mom, and visiting with friends.
Matthew Becker
Matthew is the Canadian Compliance Director for Mistras Group Inc (NYSE:MG), providing strategic direction involving safety and environment, quality assurance, HR, system integration and government compliance. He also owns and operates a successful real estate development company for residential, agricultural, and commercial properties.
Matt holds a Bachelor of Science in Business Administration and Associate License from the Real Estate Council of Alberta.
Matt lives in the Mountain view region with his family and enjoys playing hockey and golf.
Anne Johnson
Anne is a small business owner and entrepreneur with over 20 years experience in both the publishing and agricultural industries. Through this experience, she brings a keen understanding of business development and entrepreneurship to the boardroom. She understands that being flexible and keeping pace with change in any industry, while retaining the bedrocks of good customer service and community involvement, are key to growing and maintaining a businesses.
As a community leader, Anne has seven years of volunteer board experience, six of which is in Executive roles, including four as President and Chair. Anne believes in clear communication, strong planning, and positive collaborations that benefit all parties involved.
Wendy Metzger
Wendy has a wealth of credit union and board experience and served for nine years on the Mountain View Credit Union board prior to the amalgamation with Connect First. Wendy served as 1st Vice Chair of the board at Mountain View and has also held the role of Chair of the Audit, Risk and Finance committee. She is a graduate of the CUDA program and has extensive governance knowledge and experience, including 12 years as School Board Trustee for the Rockyview School Division and 6 years with Rockyview County.
She is actively involved in her local community, including volunteering on the Beiseker & District Recreation Board and representing the County of Rockyview on the Agricultural Service Board. Wendy enjoys spending time travelling, fitness & recreational activities, gardening & being involved with her family & farming activities.
Robert Petryk
Bob is the Managing Director of Petwin Capital Group, a multi-million-dollar investment trust doing business in Canada and the United States.
Bob has Commerce and Law degrees from the University of Calgary and an MBA from University of Western Ontario. He's also participated in several credit union director-training courses. The University of Calgary Board of Governors and Senate, and an advisory board for the City of Calgary, have afforded Bob further board experience. Bob also currently serves on Alberta Central's Board of Directors.
Bob and his wife enjoy spare time with their young family.
Tim is a Senior Finance Advisor with Shell Canada Limited, and is the former Chair of SPARK The Energy Credit Union Board of Directors and has been a member of the credit union system for 20 years.  As a Finance professional (CPA, CGA), Tim brings more than 25 years of experience in finance, accounting, and risk management to the board.
Tim is also an External Director and Treasurer for the Board of Calgary West Central Primary Care Network, and also serves as the Chair of their Finance Audit & Risk Committee.  As an experienced leader, he has strong interpersonal skills and a solid background in board governance with multiple organizations.
Tim and his wife enjoy travelling and being part of the many activities and interests of their four boys.
Cindy Skrukwa
Cindy is founder and president of Strategy House, an Alberta-based strategy consultancy that helps organizations develop and implement transformative, customer-focused, competitive strategies. Her financial services consulting experience ranges from working with global Fortune 500 financial institutions to smaller, local credit unions. Joining Connect First's board arose from Cindy's keen interest in the financial sector and a desire to help everyday Canadians achieve greater financial success, as did the writing of "She Laughed all The Way to the Bank," a book she wrote to share financial learning stories among Canadian women.
Along the way, Cindy has earned an MBA from the Ivey School of Business where she graduated as Gold Medalist, a Bachelor of Commerce with distinction from the University of Alberta, and a Bachelor of Fine Arts (Painting) with distinction from the Alberta University of the Arts. She also recently completed the ICD-Rotman Directors Education Program.
Cindy enjoys painting, running, volunteering on the Organizing Committee of Child Haven International's annual fundraising dinner, and spending time with family (particularly her teenage son and their wonder dog – Milo).
Karim Teja
Karim is the co-founder of RTB LLP, a firm providing executive-level financial, operational, strategic and regulatory consulting services to some of the fastest growing companies in Alberta. In 2006, Karim was also one of the winners of the coveted Ernst and Young Entrepreneur of the Year Award for his work in rapidly commercializing and globally distributing a new health-tech product.
Karim has been a member of the First Calgary division for over 20 years and is an ardent supporter of the credit union system and cooperative organizations in general.
Karim has been married to his wife for 30 years and have 3 children who he is very proud of. He also has a 6 year old Labradoodle, named Moglee who makes him smile every day.
Charlie Van Arnam
Charlie brings a wealth of governance experience, including 22 total years on the Mountain View Credit Union Board, 14 of which as Chair. Charlie has extensive Board experience at the local, provincial and national level, and has served as an elected municipal official. He was a Councilor for Mountain View County from October 2001 to August 2004. He also served on the Egg Producers Board, both on a provincial and national level. Charlie's background is in farming, and he owned and operated an egg laying operation for over 20 years.
Doug van Spronsen
Doug is the Managing Director and a founding partner of Versett, an award-winning strategic design and technology agency with offices in Calgary, Edmonton, Nice and Dubai. He's also a director for MSI International, a group of privately held companies in the information technology, mobile and media industries.
Doug opened his first credit union membership with a BC-based credit union during university and can't imagine banking anywhere, but with his local credit union! Doug holds a Bachelor of Business Administration Degree from Trinity Western University.
In their spare time, Doug and his wife, enjoy hiking, skiing and exploring the Rocky Mountains.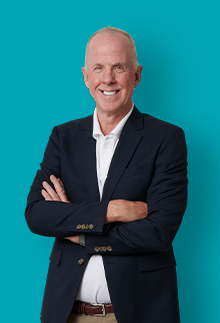 Paul Kelly
Chief Executive Officer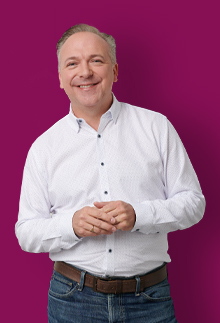 Wellington Holbrook
Chief Operating Officer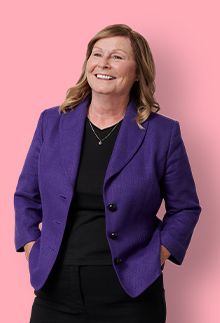 Jackie Barber
Chief Strategy & Innovation Officer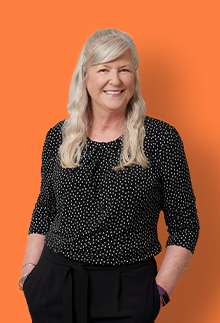 Catherine Boynton
Chief Technology Officer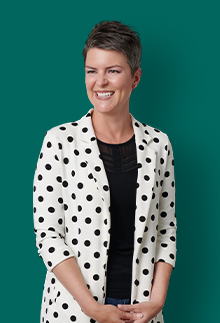 Rachael Golembuski
Chief Audit Officer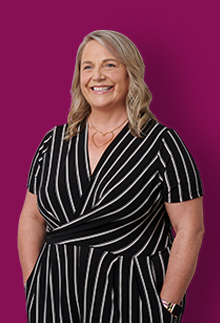 Kendra Holland
Chief Credit and Risk Officer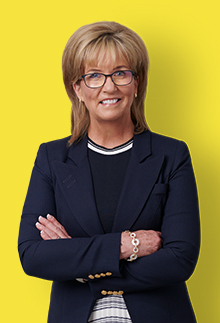 Sandra Kaye
Chief Financial Officer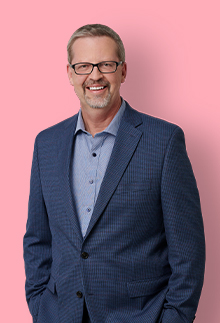 Bob Webb
Chief People & Culture Officer
Paul Kelly
Chief Executive Officer
Paul is the Chief Executive Officer of Connect First Credit Union, one of the largest financial cooperatives in Canada. Connect First manages more than $6 billion in assets under administration, proudly employs 700 Albertans, and serves over 125,000 members in 40 locations throughout central and southern Alberta. Paul leads the strategic visioning for Connect First Credit Union, with a Member First focus.
Paul's educational background includes an Honours Business Administration degree from the Ivey School of Business at the University of Western Ontario and a Masters of Business Administration from the Schulich School of Business at York University. In 2012 he completed the Director Education Program and holds the ICD.D designation.
Paul currently serves on the boards of the Canadian Credit Union Association and the Safe Haven Foundation, and previously served for 9 years on the board of Alberta Central.
Wellington Holbrook
Chief Operating Officer
As Chief Operating Officer of Connect First Credit Union, Wellington holds leadership responsibility for key operational functions including Retail Branch Operations, Small Business and Agriculture, Commercial and Corporate Banking, Wealth Management and Marketing & Community. He is passionate in taking the organization to a place that few (if any) financial institutions have gone before. A place where we truly make money, make a difference in the lives of our members and doing what is right for them. Always.
Wellington's career has spanned banking, financial services and technology over the past 25+ years. His educational background includes a Bachelor of Commerce (Hons.) from the University of Manitoba and he holds an Executive MBA degree from the University of Oxford completed with distinction. In addition, he completed the advanced leadership program at the Canada School of Public Service by special invitation of the Clerk to the Privy Council of Canada.
He is the Chair of the Calgary Convention Centre Authority Board and serves on the board of the Calgary Chamber of Commerce as the Treasurer and Chair of the Audit Committee.
Jackie Barber
Chief Strategy & Innovation Officer
As Chief Strategy & Innovation Officer for Connect First Credit Union, Jackie provides leadership in the areas of Corporate Governance, Government Relations, Corporate Communications, Strategic Planning and Innovation, including business transformation, process improvement and the development of new products and services. She also oversees the credit union's project management office.
Her educational background includes a Bachelor of Arts (honours), post-graduate diploma and the ICD.D designation granted by the Institute of Corporate Directors. Jackie's 30-year career in financial services has included senior roles focused on Strategy, Communications, Retail Banking, Human Resources, and Governance.
Jackie has a reputation for driving positive transformational change enabling Connect First to make a difference and create value for our members, employees and the communities we have the pleasure of operating in.
Catherine Boynton
Chief Technology Officer
As Chief Technology Officer for Connect First Credit Union, Catherine is an experienced Information Technology leader with expertise in aligning technology with business goals.
Catherine's career in financial services spans 30-years, the majority of which has been dedicated to technology. Catherine's passionate focus is leveraging technology to making banking something our members do, not somewhere they have to go.
Catherine is a volunteer advocate in her community and devoted to giving back to those in need.
Kendra Holland
Chief Credit and Risk Officer
Kendra brings extensive financial services experience to her role as Chief Credit and Risk Officer for Connect First Credit Union, including positions in a chartered bank, credit union and a federal crown corporation where she held leadership roles in commercial and agriculture business development and credit, operational controls and compliance, and strategy. In addition to her numerous industry credentials, Kendra holds a Certified Chief Executive (CCE) designation through the CEO Institute of CUES, is Chair and Implementation Co-Lead of the BOC subcommittee for online account opening and online lending, and is the Alberta Credit Union representative on the National FCC/CU Liaison Committee and Canadian Credit Union Association Agriculture Sub-Committee.
At Connect First, Kendra provides strategic leadership in the areas of Retail Credit, Commercial Credit, and Risk Management, ensuring that member, employee and credit union assets are protected, while operating efficiently and at acceptable risk levels.
Kendra is known for challenging existing processes and translating leading-edge conceptual thinking into practical strategic actions. She implements innovative solutions that yield long-term benefits, enhanced competitive advantages, and organizational value through empowered, proactive, and results-oriented teams.
Sandra Kaye
Chief Financial Officer
As Chief Financial Officer for connectFirst Credit Union, Sandra provides strategic leadership in the areas of Treasury, Corporate Finance, Corporate Analytics and Business Intelligence, Member Support Services, Premise and Corporate Services.
Among her many credentials, Sandra holds a Master of Business Administration, and a Post-Baccalaureate Degree in Management. She is also a graduate of the Certified Management Accountant FastTrack Program and holds her ICD.D Designation from the Institute of Corporate Directors.
Sandra is passionate about the credit union system, having spent her career dedicated to the robust management practices of the financial services area. She is known for her dedication to process improvement, being a visionary on financial modelling, bringing new and innovative approaches to analytical reporting, and enabling and supporting the ever-changing economic environment.
Sandra is as well a proud management representative on the Alberta Central Board and has the director position of Secretary of the Board.
Bob Webb
Chief People & Culture Officer
As Chief People and Culture Officer at Connect First Credit Union, Bob provides leadership to the Human Resources and Talent Management teams in their work supporting and developing an engaged, knowledgeable and productive workforce of over 700 employees. He also champions the preservation and growth of Connect First's organizational culture.
Bob's career includes over 20 years in the credit union sector, with most of that time spent in various human resources related roles. His educational background includes a Bachelor Commerce degree from the University of Alberta, as well as a Communications Diploma from Mount Royal College. Bob holds the designation of Chartered Professional in Human Resources (CPHR).
He enjoys contributing to his community with a special interest and passion for facilitating various Junior Achievement programs in local schools.
Policies, bylaws and financial results.
Trust is built through decades of communication and transparency.