Unlimited business banking.
Building a brighter Alberta.
Check out how we're helping small businesses with our Business Unlimited account, unlimited banking at half the price.
Learn more ➜
Talk to us
Business Save More.
Put your business' savings to work with our Business Save More account. Earning you up to 4.00% on your savings.
Learn more ➜
Talk to us
Products and services for
your financial goals
Spend
When you invest money, it gives you more money in return. We have many investment opportunites to suit your unique goals.
Learn more ➜
Save
You've worked hard to successfully grow your wealth, now it's time to preserve it and feel secure about your future.
Learn more ➜
Invest
Let us help equip you for the road ahead, bringing you both clarity and peace of mind knowing your family's future is more secure.
Learn more ➜
Borrow
Keep your business moving forward, thriving, and growing with flexible financing options for borrowing funds.
Learn more ➜
Protect
Ensure financial security and the well-being of your loved ones by talking to one of our Wealth Advisors about life insurance.
Learn more ➜
Service
Ensure financial security and the well-being of your loved ones by talking to one of our Wealth Advisors about life insurance.
Learn more ➜
Let's hear from one of
our members.
Dustin Westling | OneWest Event Design:
Meet Dustin. He's a managing partner with OneWest Event Design — the behind-the-scenes dream team specializing in event planning, creation and execution.

As the global pandemic hit in 2020, the event industry was brought to a standstill. Dustin's team needed to fill the gap that the lack of human interaction created for their business, and decided to partner with connectFirst to help make their dreams a reality.
Some skills to help you
master your business.
Meet the business banking
team at connectFirst.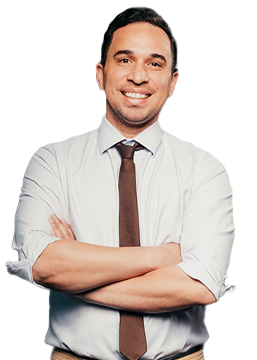 Alejandro Benavides
AVP Commercial Real Estate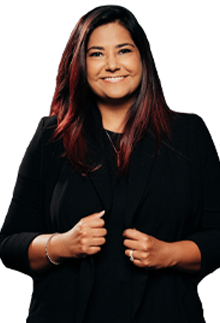 Alia Amershi
Relationship Manager, Commercial Real Estate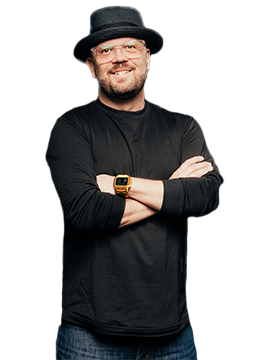 Craig Zaychkowsky
AVP Commercial Markets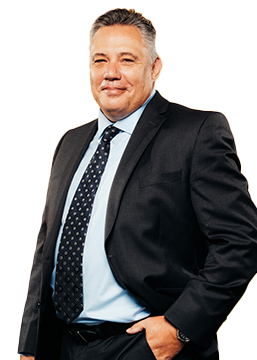 Dave Bell
AVP Commercial Real Estate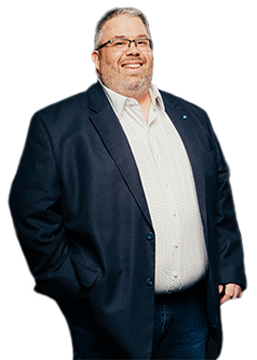 Domenic Maucieri
Senior Relationship Manager, Commercial Markets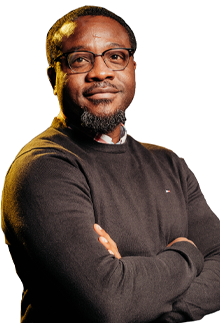 Ibraheem Ogunrinola
AVP Commercial Real Estate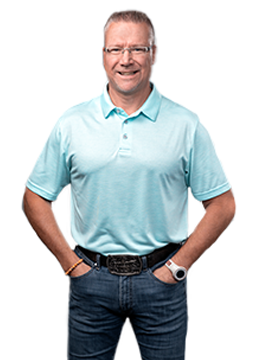 Jim Bladon
AVP Commercial Markets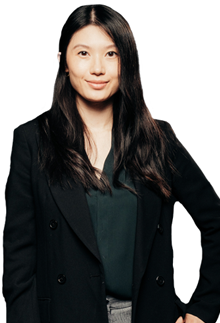 Karin Lee
Relationship Manager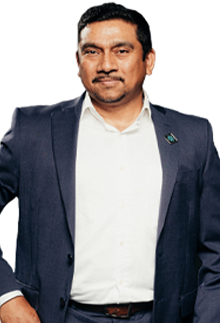 Kaushik Banerjee
Senior Relationship Manager, Commercial Real Estate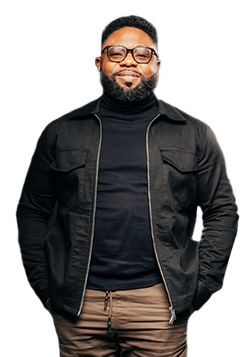 Mayowa Ademoroti
Relationship Manager, Commercial Real Estate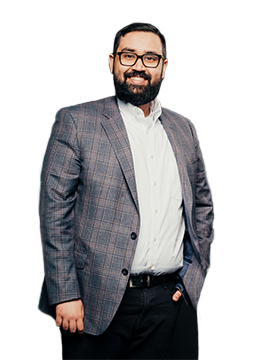 Nahr Gill
Relationship Manager, Commercial Markets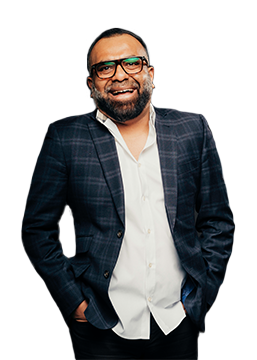 Sourav Neogi
Relationship Manager, Commercial Markets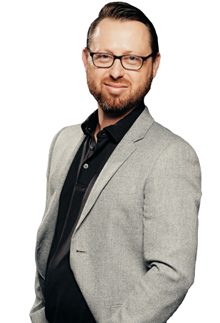 Yoni Naidich
AVP Commercial Real Estate
Alejandro joined the Commercial Real Estate team effective March 14, 2022. Alejandro began his career in real estate finance in 2007 with one of the largest commercial lenders in Canada. As part of the funding team, he had the opportunity to work on many real estate transactions, these include multi-family (condo & rental), land development, retail, recreational and industrial projects in western Canada, the majority situated in Alberta.
In 2012, after 5 years in the business, Alejandro travelled back to his home country (El Salvador) to start his own business and invest in real estate. This ambition helped create jobs and give back to his home country. In 2014 Alejandro returned to Canada and become a licensed mortgage broker for roughly 7 years, where his portfolio consisted of construction, land development, and other commercial real estate loans. With over 15 years in the industry, Alejandro is eager to continue learning and growing in the industry. Alejandro is ecstatic to be part of a growing organization, where we set ambitious goals while giving back to the community. 
Outside of work Alejandro enjoys travelling with his wife and four kids.
Alia joined the Commercial Real Estate team as a Relationship Manager in June 2022 after 4 years of being a Commercial Analyst with connectFirst Credit Union. Alia started in Commercial Banking at HSBC in 2007 and then at BDC in 2010 for almost 7 years most of which was as an Account Manager in their Entrepreneurship Centre. Having spent many years in both diversified financing and real estate banking has given her the opportunity to work in many areas of commercial financing. The most recent includes commercial buildings, multi-family housing, land development, retail and storage facilities across the province.
When she's not working, she's spending quality time with her family.
Craig Zaychkowsky has dedicated 20 years to the Credit Union industry, working in various locations from rural Saskatchewan to downtown Calgary. Craig's banking style and his association with the Cannabis industry have earned him recognition for being unconventional. He takes satisfaction in not conforming to the traditional banker stereotype and has even received compliments for his out of the box corporate banking solutions.

Building relationships with his members is the most fulfilling aspect of Craig's job. He celebrates their achievements with a cold beer, but he also works tirelessly to solve their problems during the challenging times. In his free time, Craig enjoys playing golf and going on adventures with his family.

If you're looking for a tailored banking package for your growing business, Craig is excited to collaborate with you and find the perfect solution.

AVP Commercial Real Estate
Senior Relationship Manager, Commercial Markets
With more than 20 years of experience in banking, Ibraheem has extensive knowledge in Credit Risk Management, Treasury, International Trade Finance, and Account Management. For the last five years, he has been dedicated to assisting businesses in Alberta achieve their goals through business development. He has a proven track record in building long-lasting relationships with clients and COIs across industries such as real estate & construction, manufacturing, FMCG, energy services, logistics, and general commerce. 
Ibraheem holds an MBA and is an alumnus of the University of Sunderland, UK, bringing with him a wealth of international banking experience. 
In addition to his banking career, Ibraheem is passionate about soccer. He actively plays and coaches the sport and parents three boys who play at Tier 1 Provincial soccer level with his wife, Sade. If you ask him how he spends his spare time, he'll undoubtedly tell you that he can be found playing or coaching young Calgarians on the soccer fields scattered around the city. 
Ibraheem is dedicated to supporting Alberta businesses and the Credit Union, and he prefers to be known as a Trusted Strategic Partner to his members instead of just a banker. "Earning and building trust consistently is key to being a Trusted Strategic Partner. Nothing challenges me more than when my member asks me what I think about their projects," he says. 
Ibraheem strongly believes in the power of people, is an exceptional team player, an enthusiastic leader, and is passionate about business solutions and sustainability through process optimization and efficiencies.
Calgary AB is where Jim and his family call home. "Helping Albertans and Members achieve their dreams, by turning the complex world of financial services into brilliantly simple solutions…that's what I do and have been doing so for almost 34 years!". A Fellow of the Institute of Canadian Bankers, and an MBA graduate from Dalhousie University in Halifax – Jim is a lifelong learner with a passion for the great outdoors, craft beer, hockey, golf, and curling.
An Alberta boy at heart, Jim, his wife Kim, their son Michael, and hound dog, Krash, have seen all four corners of this amazing province – big cites, small towns – in great times, and bad. "I have learned that you can never underestimate the strength of an entrepreneur – in particular and Alberta entrepreneur. They are the most dedicated and resilient people I have had the pleasure of meeting and working with. Having spent time on both sides of the desk, as a banker and a business owner – has given me an incredible appreciation for what I get to do each and every day, and whom I get to do it with".
When he's not out meeting with prospects and CFCU Members, Jim spends his time as an active member of the Rotary Club of Calgary at Stampede Park, Calgary Stampede Lotteries, the Earlybirds Breakfast Club, and is a Founder of the Business Fore Calgary Kids Foundation. "Service above self and putting a little something back into the communities we live in" is a huge part of Kim and his family's life and has been so for more than 25 years.
Having joined the CFCU Team in mid-2021, "onboarding with a newly branded Credit Union during a global pandemic was a challenge in itself; however, seeing what Albertans and other Alberta based businesses were going through…made the decision to join this amazing Team a no brainer. Albertans are resilient. They are committed. They are strong. And they have a dedicated banking partner in CFCU - that put's members at the center of what we do…one that will walk with them, side by side, through the muddy waters…is what gets me fired up each and every day!"
Jim's role as AVP with the Corporate & Commercial Banking Team is a highly proactive sales and service role that is primarily responsible for assisting current Members with their financial service needs, and for seeking out and onboarding new member relationships with CFCU. "When people say 'Hey, I know a guy…', I am very proud to say…I'm that guy!"
My expertise lies in Relationship Management, where I specialize in providing members with top-tier Commercial Real Estate, Construction Financing, and CMHC commercial real estate financing in the province of Alberta. My passion for understanding the inner workings of businesses has driven me to deeply comprehend each component, allowing me to determine whether the whole is greater than the sum of its parts.
With over two decades of experience as a Senior Relationship Manager, an MBA, and expertise in Business Development, I have successfully managed and developed a profitable business model in the high-end commercial and corporate Real Estate industries. I have also been instrumental in mentoring and leading new relationship managers and analysts while spearheading several regional efforts towards community involvement. My approach to member satisfaction involves applying relationship selling and management principles and techniques, counseling members on their commercial and personal financial needs and goals, and fulfilling them effectively.
Relationship Manager, Commercial Real Estate 
"I add value by combining my drive to succeed, passion for research and market knowledge to help clients navigate through opportunities and deals."

Nahr recently joined the Connect First Credit Union team. As a Commercial & Corporate Banker, Nahr is passionate about structuring deals that exceed member expectations and help build strong sustainable businesses. Motivated by finding his members the best deal and his passion for business, Nahr isn't afraid to ask questions and structure deals for members. He is passionate about building strong relationships and is a strong advocate for members.  

Prior to joining Connect First Credit Union, Nahr worked as a Senior Analyst at CMHC, as a Corporate Lending Credit Analyst at RBC, and as a Corporate Financing Analyst with First National Financial. In his previous roles, Nahr was tasked with underwriting and preparing loan financing proposals for syndications, commercial mortgage bonds and securitization. He has worked with a variety of industries including Oil and Gas & Real Estate and has worked with a variety of client types such as REITs, Public Corporations, Private Corporations, Pension Funds, Private Equity, and Asset Managers.

When he's not adding value for Connect First Credit Union members, Nahr enjoys reading, travel, archery, and building his knowledge of economics and finance.
Corporate finance professional and experienced banker with demonstrated history of working in the banking industry with over 12 years including 3 years with Connect First Credit Union. Skilled in Corporate & Commercial Banking, Business Development, Business Relationship Management, Credit Risk and Financial Risk. Strong finance professional supported by major in Actuarial Science from University of Calgary and Level 3 CFA candidate.
In my role, I am passionate about working with c-suite executive with capital structure, restructuring debt and access to capital for companies to achieve their growth goals. Outside of work I enjoy travelling, new food experiences and staying active through sports like squash and golf.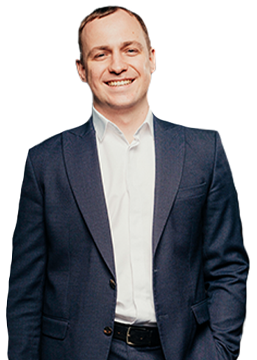 Alex Korzun
Independent Business Advisor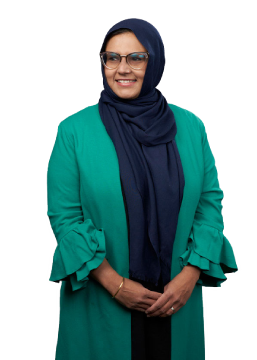 Anika Khan
Independent Business Advisor I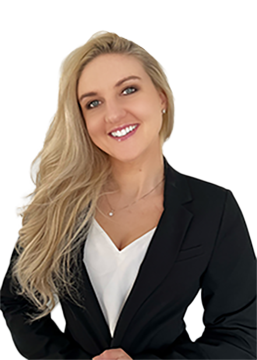 Andrea Salkeld
Independent Business Advisor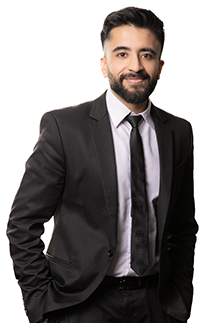 Arpit Ahuja
Independent Business Advisor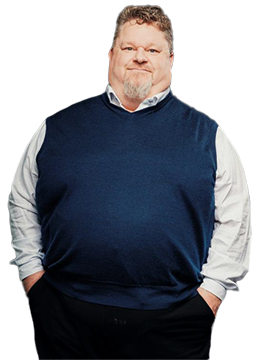 Barry Patriquin
Senior Independent Business Advisor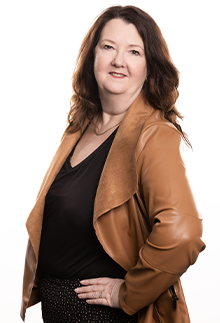 Catherine Walker
Independent Business Advisor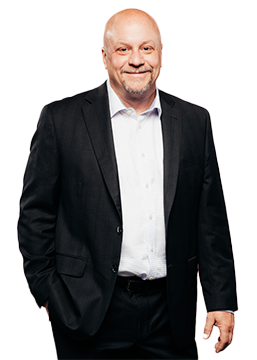 Darrell White
Independent Business Advisor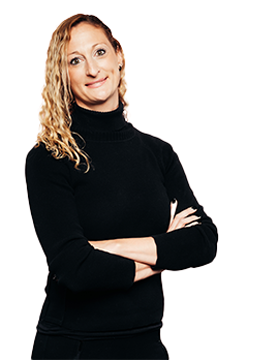 Deanna Chambers
Independent Business Advisor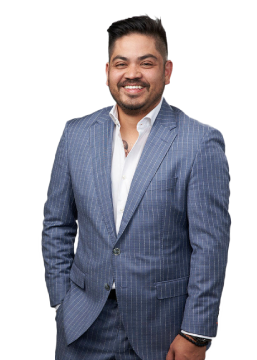 Ferdinand Flinsch
Independent Business Advisor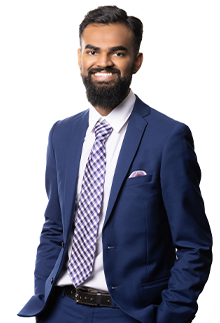 Haritesh Makwana
Independent Business & Ag Advisor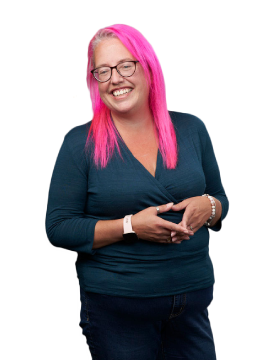 Jennifer Barr
Independent Business Advisor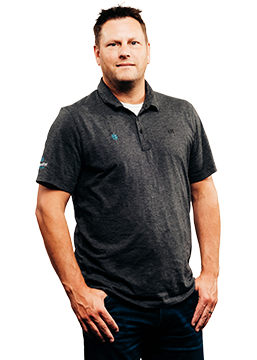 Kris Mathers
Senior Independent Business Advisor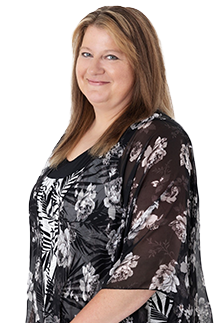 Krystal Green
Independent Business Advisor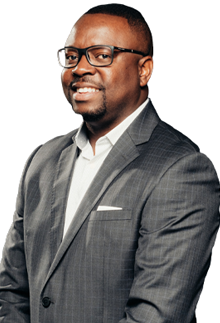 Matthew Chakaza
Senior Independent Business Advisor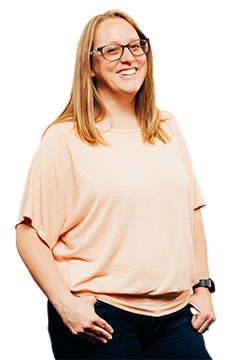 Sheila Lalonde
Senior Independent Business Advisor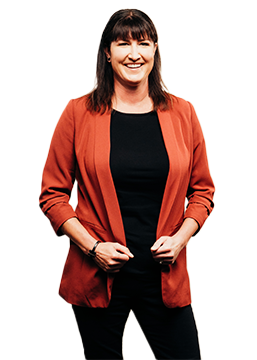 Victoria Lodon
Senior Independent Business Advisor
"As a credit union, we're part of the community, we live here. We breathe here. We know what's happening, and we are also part of the economy. If our businesses thrive, we, as an economy, thrive. That's an advantage of banking with a credit union." 
Anika's 20-year career in finance has taken her across the globe, but Alberta is home. 
Born in Pakistan, Anika lived in Zambia, the Caribbean, and South Africa growing up. Her dad worked for the UN as a statistician to help end poverty, and his job took the family around the world. Anika returned to Pakistan for her bachelors and masters degree, before moving to Alberta with her husband. "This is where home is," she says. "We really like living in Alberta."  
Anika is one of our Independent Business Advisors and been with connectFirst for five years. "As a business banking advisor, we help businesses grow. We try and fulfill their needs and provide them with the best possible advice. If we're not able to do something for a business, we provide them with creative solutions and options after digging deeper into what their need is," she explains.
She's passionate about making a difference in our communities through her work. "at connectFirst, we make sincere effort trying to make a difference. We know our members and we live in these communities, and we care," she says. 
"As a credit union, we're part of the community, we live here. We breathe here. We know what's happening, and we are also part of the economy. If our businesses thrive, we, as an economy, thrive. That's an advantage of banking with a credit union."
When Anika's not helping Alberta businesses, she enjoys working out and restoring furniture. "During COVID, I think everybody picked up hobbies, just to get your mind off of things" she laughs. "I really enjoy getting old furniture from Marketplace and painting it and refurbishing it. I did that with my dining table and chairs." 
Anika and her husband have three kids – a 14 year-old, 13 yea-old and nin year-old. Nothing makes her happier than being surrounded by her friends, family and community. You know it's it's home for us, yeah? "I'm a very social person. having people around me is where I get all my energy from, so working  from home takes a toll sometimes, but  being around friends, and family and like-minded people makes me really happy."
It makes us happy that Anika is on our team! 
With over 15 years of experience in managing money for small businesses, I started my career while attending business school at the Southern Alberta Institute of Technology. My expertise in both Retail and Business Banking, coupled with my extensive knowledge of connectFirst Credit Union, allows me to offer a holistic approach to financial services.
I am passionate about delivering exceptional member experiences and take pride in my ability to provide the very best solutions to meet your financial needs. I have built strong connections within the industry, which enables me to stay up-to-date with the latest financial trends and technologies.
My goal is to help you achieve your financial objectives, and I believe that the key to success is building long-lasting relationships with my clients. I look forward to working with you and providing you with the expert guidance and support you deserve.
Hi, I'm Arpit Ahuja. My passion for finance was sparked when one of my professors said, "finance isn't just math, it's a form of art". That moment opened my eyes to the limitless possibilities of the financial world. Since then, it has been my dream to work with business owners, learn from them, and provide services that help their businesses grow.
I believe that knowledge is invaluable, especially when it comes to meeting new business owners with different backgrounds and experiences. To me, it's not enough to simply be a "banker" to my members. Instead, I strive to build personal relationships with each and every one of them. I want to be someone they can rely on for guidance and support whenever they need it.
Having grown up in a family business in India, I understand the dedication and hard work required to run a successful enterprise. That's why I treat my members like family and provide them with the same level of care and attention that I would expect for my own business.
Barry helps members bring their business dreams to life, and watching members take pride in their businesses is the most rewarding part of Barry's job.
"The best thing about the role is being able to go out and see a member's place of business, getting toured around, and seeing the pride and joy of what they've managed to build up, and just sharing that with the Member," he reflects. "It's definitely the best part."
Barry has been in finances for an incredible 20 plus years. connectFirst's member focus is what drew him here.
"We want to see these people succeed," he says.
"That's why we want to form great partnership. When our members succeed, that means we're succeeding at the same time, so it's a win-win scenario."
When he meets with members, he want to make them feel heard.
"It's the opposite of the mentality of going to a fast food restaurant, where people just walk up and tell you what they want, and you say you sure, and then you give it to him."
"Versus, what I like to do is say, 'well, tell me about your story and then, together, we can understand what the best solution would be'."
When Barry isn't helping members succeed, you can find him on his deck with a glass of red wine.
"I have a fairly good cellar of red wine," he says.
I build on it a little bit every month or so. I belong to a couple of wine clubs and I love California reds."
While making members' dreams come true makes Barry happy at work, quality time with friends (with some wine of course) brings Barry joy outside of the office.
"Sharing a good bottle of wine with friends and sitting with a glass wine out on a deck in the sunshine makes me very happy," he smiles.
Darrell provides advice to our members and helps support their small business needs. He does everything - from advice around structuring loans, to tailoring entire banking packages to making a business member's life easier. 
Darrell has an incredible 27 years of banking experience.
"I've been in my banking all my life. I love numbers and I'm a people person - it just jives," he says.
Not many people can say their job is what they wanted to do when they were a kid, but Darrell can.
"I knew all along I wanted to be a banker. In a grade three yearbook, where you wrote what you want to be in the future, I once said I wanted to be a banker," he says.
Darrell has a genuine love for his job and finds helping members deeply rewarding.
"I just love to interact and to help members be successful," he says.
He likes to make his members feel comfortable. He understands that it can be intimidating for members to meet with financial institutions and goes out of his way to make people feel at ease and help them out any way he can.
"I try to make people feel very comfortable, and there are no dumb questions. I mean it. Let's work together," he says.
"We're trying to help them, not hinder. Just being a human being and listening to what their issues are and helping them with those.
Outside of connectFirst, Darrell is a small business owner himself.  He built a start-up online streaming auction business in the early 2000's and was the owner and operator of a Chamber of Commerce Small Business of the Year award-winning dog kennel, daycare and grooming business. Running his own successful businesses  gives him a true understanding and insight into the entrepreneurs and visionaries he helps out at connectFirst. 
As a small business owner, supporting local is important to Darrell and it's something he admires greatly about connectFirst.
"Many of the chartered banks are about that bottom line. And if Alberta is not sexy this month, they're  okay to leave and not really be there for you," he explains.
"Whereas here, our mandate is Alberta. We're here for the long haul, and we are going to make sure that we help people succeed in Alberta."
Independent Business Advisor
Ferdinand's entrepreneurial spirit makes him the perfect fit as an independent business advisor! He runs three businesses of his own, which gives him a true understanding and insight into the entrepreneurs and visionaries he helps out at connectFirst. 
"I've been always dabbling with small businesses and own businesses as well, so it's almost like a perfect match," he says.   
"I've always loved that independent, entrepreneur life and I love the credit union system. This is a way that I could put my two worlds together." 
Ferdinand started as a Financial Experience Advisor at connectFirst, and worked in our mortgage department before joining our independent business team.  
He sees the relationships he has with his members as partnerships. "We are really in it for the long haul. We want to partner with you. You're not just a number - we want to get to know you personally, get to know your family personally. We want you to become part of the connectFirst family," he says.
Ferdinand is tremendously ambitious, but his ambitions aren't what you'd expect and are rooted in helping our members. "It's not about becoming the next CEO. For me, it's about building relationships and helping members grow. 
When Ferdinand joined connectFirst, members from the financial institution he previously worked at came over with him – a true testament to his relationship-building skills.   
"That's an accomplishment that means a lot to me – not just building a business relationship, but a lot of times, you build friendships that go way deeper than just being their banker. I think that's the biggest accomplishment for me. It's just like those lasting relationships," he says. 
Outside of finance, one of Ferdinand's greatest passions is fashion.  He owns a fashion business where he does wardrobe consulting, and he's involved in real estate and the auto industry as well.  
His interest in fashion started in Italy. Ferdinand grew up in Germany, and would visit Italy often. When he was a kid, Ferdinand says there was a tailor in a small Italian village who would make suits. They didn't speak each other's languages, but he would sit there for hours watching him.  
"Just watch him sew clothing - that's where I really found the passion. I always thought it was amazing how you take a piece of cloth and you make it into these beautiful sculptures. That's what I like to call it. It's an art, right?" he says. 
His greatest inspiration in life was his grandmother. "She's my biggest role model," he says. 
"I became everything I am because of my grandma."
Small personal touches can make a big difference. No one knows this better than Jennifer. 
Jennifer recently met with a potential member looking to change banks. The potential member met with the big five banks and several credit unions, but Jennifer stood out. 
"She said I exceeded their expectations for member service and customer service because I'm the only one that had actually visited their warehouse and did a tour of the facilities," she exclaims.  
"It surprised me that none of the other financial institutions she visited did that. A little touch like that makes all the difference."
Building relationships with members brings Jenifer joy. It's not uncommon for members to stop by her house for a visit. "People stop by my house quite regularly," she says. "I have one member who's now family. If he ever gets married, I'm invited. His children love me and come over to my house - that's just kind of the normal."  
One of the best parts of Jennifer's job is helping members achieve their goals.  
"The most rewarding part of my role is working with somebody from start to finish - getting them on the path to their dreams," she says. 
"I started on the retail side of the credit union, and I worked with a member for a couple of years - just trying to get him to write his first home. That's the happiest part of the job for me." 
One of the first things you notice about Jennifer when you meet her, aside from her warm, friendly personality, is her vivid pink hair.  
She dyed it "for fun" during the COVID-19 lockdowns. "It makes people smile," she says. "And some people stare because it's uncommon," she laughs. 
Jennifer grew up in Winnipeg and moved to Alberta eight years ago. She's been with connectFirst for six years. Her career started in retail, but she moved into finance because she's always had a passion for numbers.  
When Jennifer's not working, you can find her baking. She's known for her delicious sugar cookies. "I spent a lot of time baking - Christmas is a big time for me," she says.  
She also has three pets who keep her busy. "I have a 14 year-old Miniature Pinscher. Her name is Pedzi, and she's an absolute sweetheart - she sleeps all day - and I have two tuxedo cats, Kiss and Lemmy. They were named after rock music bands," she says. 
Helping members is Kris' biggest motivator.
"When you help them either start their business, or grow their businesss, or buy something they've been waiting their whole life to do – that's the most rewarding part of my job," he says.
"That's always the fun part - when you can see them be successful."
Kris has been in the credit union system for more than 20 years, and he is a strong supporter of banking on local.
"There's been a huge push and focus on acting local and buying local, and that's what we are as a credit union – we're more involved in our communities," he explains.
"Just having that local focus, especially in some of the rural places, where a lot of the banks are gone or have left, and we've stuck around. That's what sets us apart."
When Kris isn't helping members, sports are a big part of his life. He plays hockey and baseball, and he coaches his son's teams.
"My free time is spent  either playing sports, watching sports or coaching or watching my boy play sports," he says.
Before entering the world of finance, Krystal got her start in the emergency room.
"I actually worked as an administrator at our hospital in the ER," she says.
"But I've always liked numbers, and that's what brought me to the credit union."
While the two might appear like completely different career paths, Krystal says working in the ER was a great stepping stone for her role at connectFirst, and there are many parallels, especially when it comes to helping out Albertans.
Krystal has been with connectFirst for more than three years, and her biggest accomplishments are the strong relationships she has built with her members. Relationship-building is the core of Krystal's role, and making her members feel important is her number one goal.
"I want to make them feel like they're heard - that we're actually listening and that we will do whatever we can to help them," she says.
"We truly care."
Krystal goes out of her way to assist her members anyway she can – and anytime.
"A lot of our Members work the same hours we do. Sometimes they're just not able to meet with us or to talk with us during business hours, So I'll work on the evenings, and weekends and make sure I'm flexible and can be around whenever they need me," she says.
When Krystal isn't helping members, she likes to spend time in Newfoundland.
"It's beautiful and my husband's family is from there. It's just so peaceful and they're the happiest people you'll ever meet," she says.
She also has a soft spot for animals and volunteers with a couple of dog rescue organizations, fosters dogs and has two dogs of her own.
Sheila and connectFirst both share the same mission – to make money make a difference. 
"We're building a better Alberta," she says.  
"We want to invest into our communities, and we want people to come to us because the more members we have, the stronger we are, the be more dividends we can pay out, and the better we can make Alberta." 
Sheila has been with connectFirst for 25 years. She started as a teller and worked her way up, position from position, to where she is now, a Senior Independent Business Advisor.  
connectFirst's community involvement and approach to members is what drew her here.  
"I like that we are very community involved, that we put people first. We really still think about Members. We're not just a huge corporation where you're just another face. You have the chance to make a difference," she says. 
Her proudest accomplishment is winning a Mentor of the Year award.  
"It was voted on by peers and I was pretty proud of that because it wasn't just someone like my manager giving it to me," she says.  
"It really meant a lot to me." 
Sheila continues to mentor and helps train our new lenders. With her 25 years of experience, many new lenders turn to her for advice and reach out to her for assistance. 
Sheila truly gets to know her members and goes out of her way to make them feel like they matter. 
"They're a person, and I want to make them feel like they matter and everything they do matters. They're not just another number or file. I get to know their business and help them grow the way they need to," she says. 
Sheila doesn't just make a difference in the lives of members, she also helps out animals. She used to be a long-time volunteer at her local animal shelter and has two dogs and three cats.  
She's also a huge baseball fan. 
"I'll probably get shot because my favorite sport is baseball," she jokes. 
"My husband and I went to Boston for our 10th wedding anniversary to go watch some Red Sox games, and that's probably been one of the best vacations I've ever had." 
Sheila's love for the Boston Red Sox runs so deep that she even named her two kids after Red Sox players. 
When she's not keeping up with Red Sox games, she manages her kids' sports teams and volunteers in her community regularly.  
"I like to help out a lot, and I bring my kids too, so they can see that they should be doing this in their lives as well," she says. 
Victoria helps bring Alberta business owners' dreams to life.
She has almost twenty years of credit union experience, and building relationships with members is at the core of everything she does.
"When I meet with members, it's about building a relationship. It's not transactional," she says.
"I want to make members feel like I truly care, like they matter, that I'm here for them."
Victoria makes members feel like they belong. So much so, that when she joined connectFirst last year, members from her previous financial institution followed her here.
She exemplifies the credit union difference and is passionate about supporting our local communities.
When she's not helping members and supporting her community in Medicine Hat, you can find her golfing or cooking. You may even be lucky enough to try her famed homemade perogies – she's been know to share them with members sometimes 😉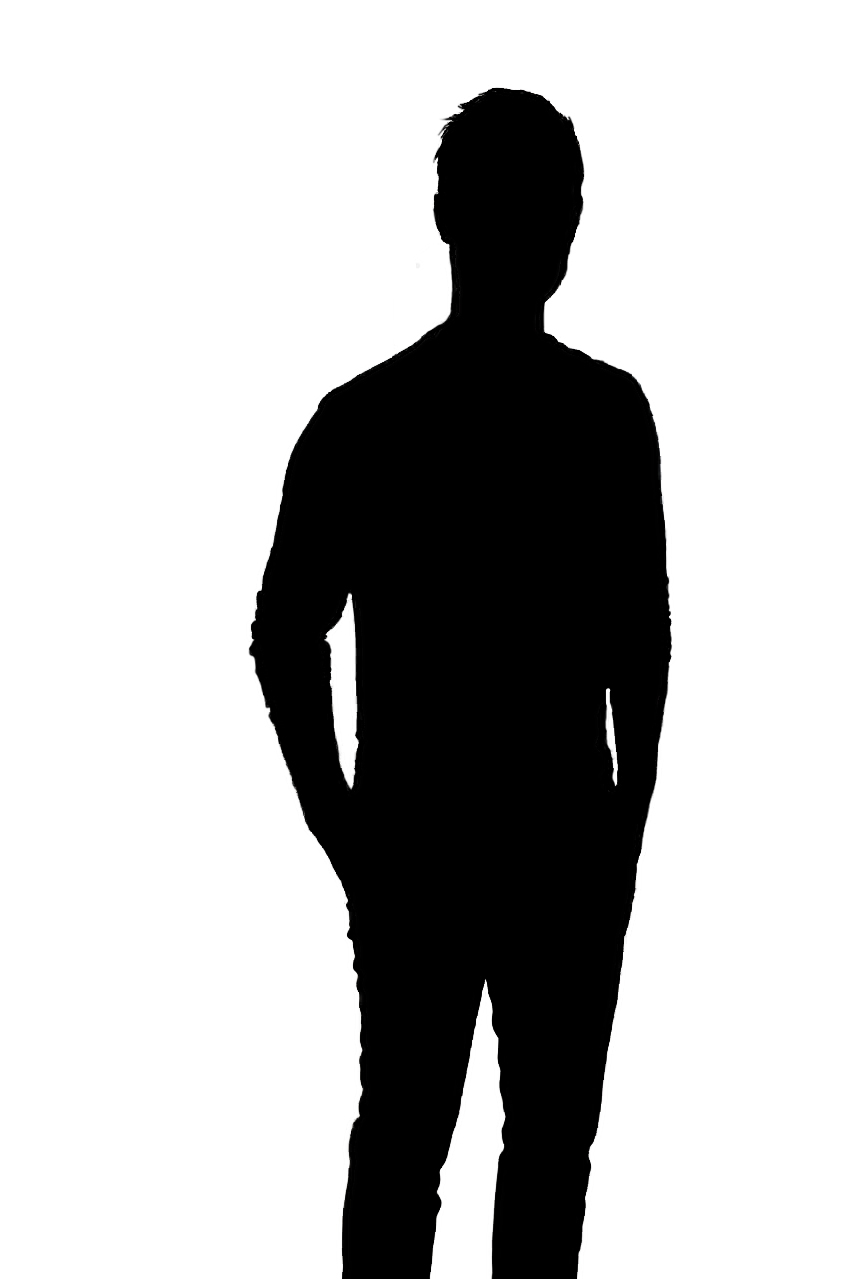 Leaverd Carnegie
Relationship Manager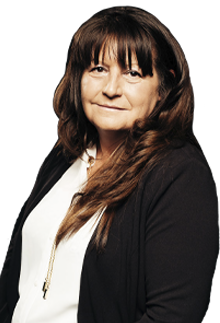 Sheila Hanna
Cash Management Manager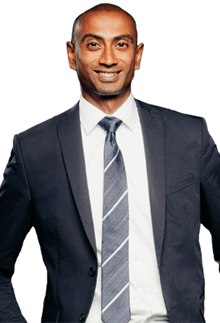 TJ Jeyandran
Relationship Manager, Business Solutions
As the Manager of Cash Management, I lead a dedicated team that will provide you with professional and hassle-free banking services to control and enhance and your cash flow. With over 30 years of experience in the credit union industry, I'm passionate about community support, excellent member service and building long-lasting relationships. 
TJ is a seasoned banking professional with over 17 years of experience in the financial services industry, specializing in payments and cash management solutions.

He is dedicated to assisting non-profit organizations, municipalities and different associations with advisory and financial management services.  He strives to make a significant difference by enhancing the financial well-being of social enterprises and local businesses within our communities.

With a passion for improving financial health, TJ is committed to delivering exceptional customer service and forging long-lasting relationships with his clients.