6 strategies for a stress-free summer
Let's be honest. Who wants to spend their summer thinking about money? (Well, besides us, of course).

Don't let money be a bummer this summer. Fortunately, with some preparation, you can set yourself up for financial success over the summer—and still enjoy the season!
Take a look at these six tips for a stress-free summer.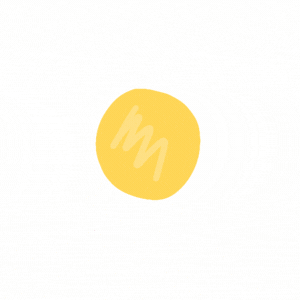 ---
Make room in your budget for fun
Regardless of your financial situation, you deserve to enjoy your summer. Take a look at your budget and see where you can make some room for fun—are there any expenses you could cut out for a couple of weeks to free up some room for activities like getting out to the mountains, renting a kayak, or grabbing patio drinks with friends? Can you adjust your grocery budget to create some more space for takeout? You're allowed to have fun—and you should have fun! 
Use a pre-loaded credit card or a VISA debit card rather than racking up CC bills
Whether you're tapping your card to buy snacks on a road-trip, or buying mini donuts at the Stampede grounds, crossing your fingers and hoping you have enough room on your credit card is never a good feeling. Instead of spending money you don't necessarily have, consider a preloaded credit card or using a VISA debit card instead. 
With a connectFirst VISA debit card, you can enjoy the flexibility of a credit card (think in-app payments, hotel reservations and more). The only difference is that the money comes directly out of your bank account—so you know that you're only spending what you have.
Plan ahead for your travels
When it comes to vacation, the usual expenses spring to mind, like accommodation, flights, rental cars, and gas. But there are lots of expenses that you might not immediately think about like buying travel necessities, buying clothes for vacation or withdrawing cash to spend at your destination. 
And, when you bank with connectFirst, you can use ATMs at any credit union across the country without facing additional charges thanks to our ding-free network of ATMs. 
Want to cut back on some of those other vacation expenses? Try staying somewhere where you can cook, like an Airbnb or a hotel room with a kitchenette. Or, see if you can stay along a transit line so that you don't have to rent a car.
Automate your payments so you don't forget anything

Don't risk missing a payment while you're out having fun this summer—make sure to set up automated payments. Automated payments allow for money to be withdrawn from your account on a specific date to pay off your loan, credit card or any other expenses. Automating these payments helps to ensure that you'll never miss another bill. Just make sure you've got enough money in your account, and we'll do the rest. 
This way, you can float the river, head on that camping trip, or attend that music festival you have on your bucket list without worrying about what bills need to be paid and when.
Look for free activities and events to take part in

Not every summer activity has to break the bank! No matter where you are, there's always something new to see and try. Check out what local events are happening in your city or town, like free concerts, festivals, markets and more. 
You can also figure out a cheaper option for something you usually do. Try following a yoga class on Youtube at home, rather than going to a class. Host a BBQ or cocktail night at home, rather than going out.
Start saving for next summer

Having something planned to look forward to is a great motivator to start saving. It's never too soon to start planning that next vacation! Plan a summer trip to a new province or a new country, find a concert or a music festival that catches your eye, or enjoy a staycation at a hotel in your area. Saving in advance gives you that much more time to have the best vacation in 2024! 
Not sure where to start? Reach out to a financial advisor—we're here to help. 
You may be interested in
Earn more.
18 month non-redeemable GIC
Deposit your money and watch it grow.
Low risk.

 

Rest easy with our 100% deposit guarantee.
Start small.

 

Get started with a min. $500 initial investment.
Local.

 

Keep your money in Alberta.

Call us
Book an appointment