How to build a back-to-school budget that actually works


Heading to college or university this fall? As you gear up for the exciting journey of higher education, it's essential to equip yourself not only with textbooks and stationery but also with the savvy financial strategies that will set you up for success.

From navigating accommodation choices and living expenses to exploring savings options and part-time gigs, this blog is your ultimate resource for crafting a solid financial plan that complements your educational pursuits.

Join us as we dive into the world of budgeting, savings, and financial wisdom that will empower you to thrive academically while staying in control of your finances.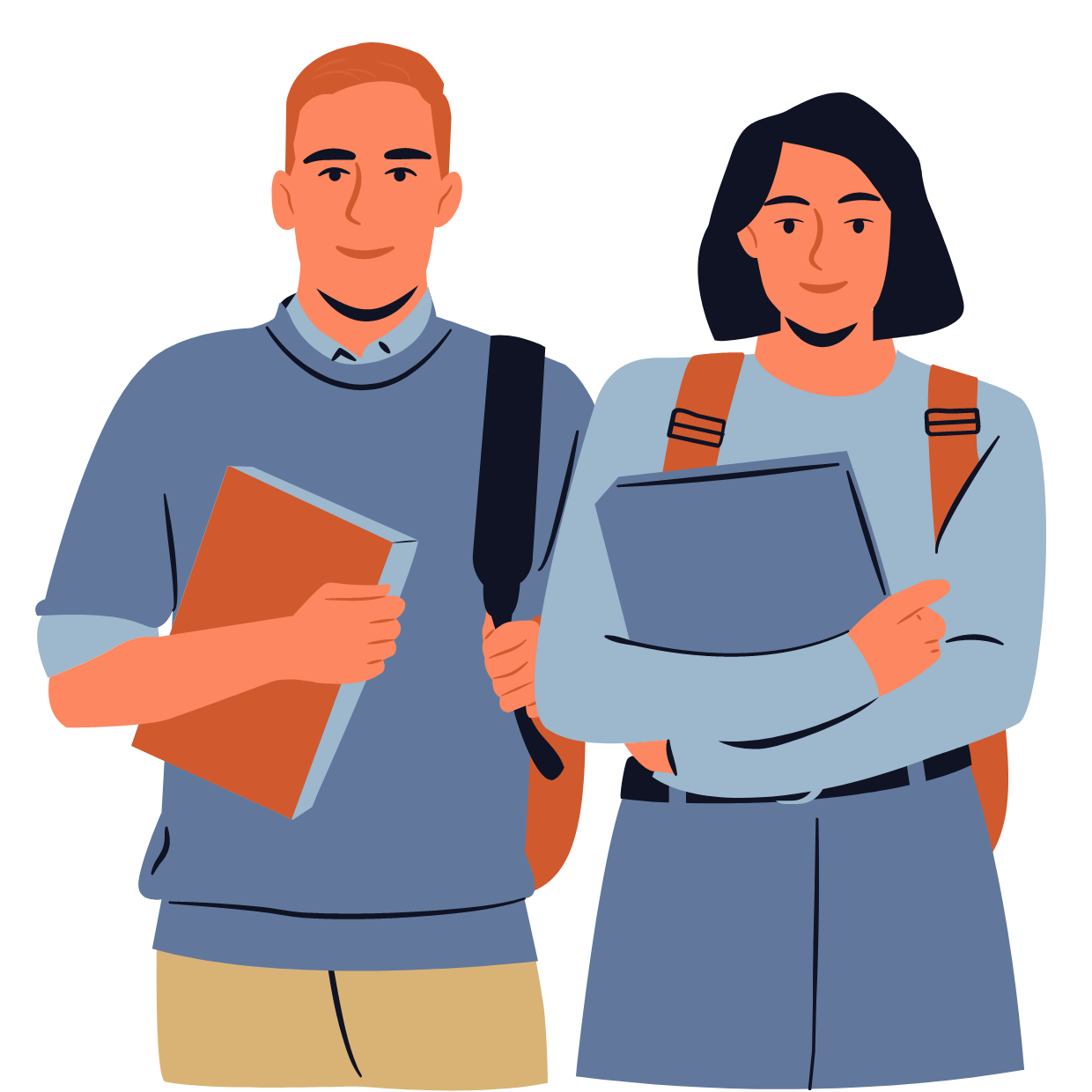 Look at the big picture
Tuition and post-secondary fees are major expenses as you head back to school—but they're not the only ones. Here are a few categories of expenses you'll encounter. 
The big stuff
When sketching out your back-to-school budget, it's important to recognize that your major expenses will likely center around covering those tuition fees, books, supplies, and all the class essentials, while also making sure you're all prepped up for the daily expenses – think groceries, your phone bill, and laundry!

If you plan to attend school away from home, you have to consider a few things about where you might live. Take a look at your university's student housing options, or online for apartments and homes to rent near campus. You should also consider whether or not you plan to live with roommates, which could help to make your monthly rent a little cheaper.


The daily stuff
For a lot of students, post-secondary education is the first time they are fully out of their parent's home on their own. So, when building your back-to-school budget, make sure to take into account the day-to-day expenses you're going to encounter—like groceries, your phone bill, or paying for laundry. For any recurring bills, consider setting up pre-authorized payments—that way there's one less thing for you to think about.
The fun stuff
Budgeting isn't just about the essentials. You have to leave some room for fun! A realistic budget means little cash aside each month for monthly music or streaming subscriptions, grabbing a bite, hitting up a workout class, or catching a movie with your friends.
Crafting a budget around these categories helps you set priorities. So, whether you definitely need that new laptop or would love to treat yourself to a spa day, you're all set.
Leverage savings and loans
Student loans are valuable tools. And it's easy to think of them as free money. But leaning on your student loans can lead to financial strain down the line. Loans are great for covering tuition and school-related expenses. For day-to-day expenses, consider supplementing your loans with a part-time job.

If you have access to an RESP, you can also leverage it to fund your schooling. With an RESP, or Registered Education Savings Plan, the government will match the 20 per cent of the first $2,500 that is annually contributed to the RESP, with a maximum of $500 per year). This means that you could receive up to $7,200 from the government by the time you turn 18. Once you are ready to attend post-secondary, you can take this money out of the RESP.

You may also want to consider opening a TFSA and squirreling away some extra cash for future school years in that account. If you invest this extra money (for example, in a low-risk investment like a GIC), your earnings will be tax-free.

 
Building a realistic budget
Creating a practical budget involves considering the big stuff, the daily stuff, and the fun stuff. It also entails making frequent adjustments, especially following major life transitions like relocating, landing a fresh job, or embarking on a new academic term. If your budget lacks accuracy, it's unlikely to be effective, and if you find yourself struggling to align it with reality or if it indicates potential financial strains, don't hesitate to seek out some help – we're here to support you!