Backpacks, Books and Saving Big: A Back To School Savings Guide for Parents


With almost a month left of summer, it's time to start thinking about the kids going back to school. Whether your kiddos are headed to elementary school, or beginning to think about heading to post-secondary – planning ahead is essential.

When budgeting for back to school expenses, it's important to consider all the expenses that are at play. From back-to-school supplies and clothes to transportation, after-school care and extra-curriculars, our advisors want to help you plan ahead so you can kick-off the school year with ease!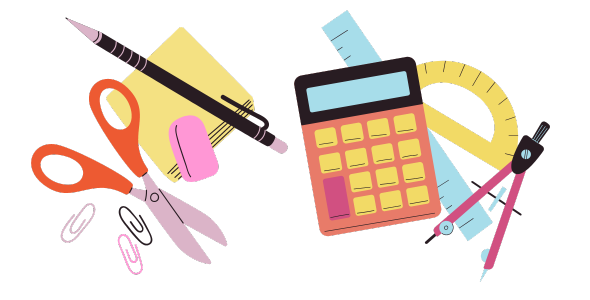 Gear up for success
Navigating the aisles filled with colorful notebooks, stylish backpacks, and trendy clothing can be tempting—but don't give in to things you may not need! With some easy planning and smart shopping strategies, you can check off all the must-haves on the back-to-school list without breaking the bank. 
When it comes to figuring out what your child may need for the upcoming school year, be sure to inventory what they already have that could be reused from last year, while also referring to the supply list provided by their school. Setting a budget prior to going on your back-to-school shopping trip can ensure that you and your child stay within your means and purchases are needs rather than wants.

Need some budgeting tips? Check out this article.

Education extends far beyond the classroom
From transportation and after-school care to field trips and book fairs, there are expenses over your child's school year that may sneak up on you if you don't financially plan ahead. As the school year begins and your child's course outlines come home in their backpacks, make sure you're reviewing the details, adding the expenses up, and putting away a little extra each month to ensure your kiddos aren't missing out on these things.
Build an accurate budget and get the most out of it
Planning ahead to anticipate what your littles may need throughout the school year can also allow you to purchase certain items as they go on sale seasonally. As winter wraps up, keep an eye out for half-price snow suits and boots for the following year.
When it comes to building your budget and ensuring it is accurate, the number one tip we have is to round up. While it may not seem like it would make a major difference, rounding up just $5 can make a difference in how accurate your budget is when covering your back-to-school expenses.
Start saving early, benefit more
It's best to start budgeting and saving for a post-secondary education early. Often high-school students without RESPs or education savings are discouraged from attending post-secondary institutions, because they're afraid of going into debt. While not all parents have a Child Tax Benefit, it is recommended that parents have some form of an account where money to cover children's school expenses can be put away.
So how early should you begin saving? We recommend that parents open an RESP as soon as possible (once your child has a Social Insurance Number). An RESP is a Registered Education Savings Plan, which is done through the government. The government will match the 20 per cent of the first $2,500 that is annually contributed to the RES, with a maximum of $500 per year for each child). This means that each child could receive a maximum of $7,200 from the government by the time they turn 18. Once your children are ready to attend post-secondary, they can take this money out of the RESP.
We're here to help in every step of your kiddo's back-to-school adventures
We understand the stress of the back-to-school season and the financial challenges it can present for families. We can help! Our dedicated team of financial advisors is here to offer expert guidance and support, specifically tailored to help you navigate the complexities of back-to-school budgeting with ease.