Got a business but no business advisor? You might want to read this.


Every business owner needs a little help sometimes. And the best business owners know when to ask for it. That's where we come in.
Our business advisors are here to get to know you and your business—and help to solve for your unique banking needs. From developing a business plan (don't have one? We've got you), to helping you achieve your dreams, we're with you every step of the way.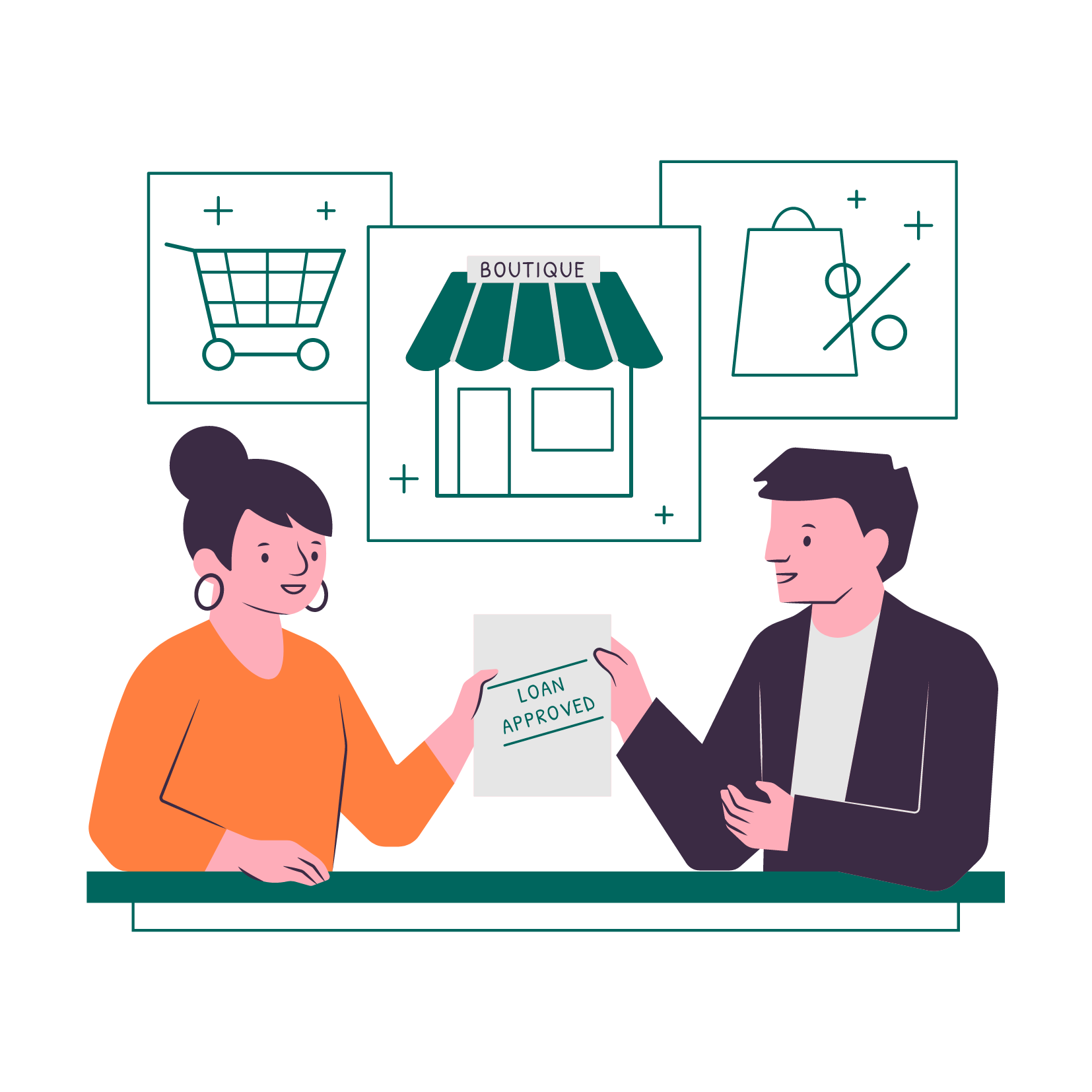 What does a business advisor do?
Stop us if you've heard this one before—but relationships matter. When it comes to your business, you want someone who understands the ins and outs of money and your situation. Our business advisors will actually get to know you and your business to help you make the best possible decisions with your money. Because your success is our success.
Financial planning isn't one and done, and by understanding your business and how it's changed over time, we'll help you to determine the right plans and the right financial support for you. Whether it's helping you with a loan,  or helping to figure out how to scale your business, our advisors are here for you—for the long haul.
Why should I get a business advisor?
Simply put, here's no possible way for business owners to know everything about everything—yes, even you. We can help. 
By taking the stress of money management out of your hands, you can focus on what's most important: running your business.
What questions will your business advisor ask?
Feeling intimidated about connecting with a business advisor? Don't sweat it! We don't want to brag, but we're e all really, really nice. We promise. But just so you feel prepared, let's look at some questions you might get asked. 
What are you worried about with your business?
If we know what you're worried about, we can help you to find solutions. And it's totally normal to have worries! 
What are your upcoming plans and goals?
We are here to help you to reach your goals and future plans. Once we know what you want to achieve, we can work together to make a plan to make your money work for you. 
What do your outflows look like?
All businesses spend money at some point, but each one spends it differently. If you have lots of staff, you'll have different outflows than someone who works alone. Or if you're leasing a space, you'll have different spending habits than someone who only operates online. 
Where are your sales coming from/when are you the busiest?
Knowing when and where the money is coming from can help you plan for the future. Every business operates differently, so it's good to know where yours stands. You might be super busy in the summer, and slower in the winter. But that doesn't mean the expenses stop. So it's important to plan ahead for the downtimes. 
Are you applying for grants or government money?
There are lots of opportunities out there for grants or government money, and each opportunity comes with pros and cons. If you're borrowing money from the government, it's important to have enough to pay it back.
The more we know about your business, the better equipped we are to help you—now and in the future. We can't wait to meet you. Book an appointment today!