Is it time to hire new employees?


So, you feel it might be time to hire extra help for your business. This is a good problem to have! If you're looking at hiring new employees, it probably means that your business is succeeding, and you need the extra help to succeed even more.

There's a lot to think about when it comes to the process of hiring, onboarding and, of course, paying your new team members. And we'll get to all that in a moment. But first, let's make sure you feel confident that it is time to grow your business.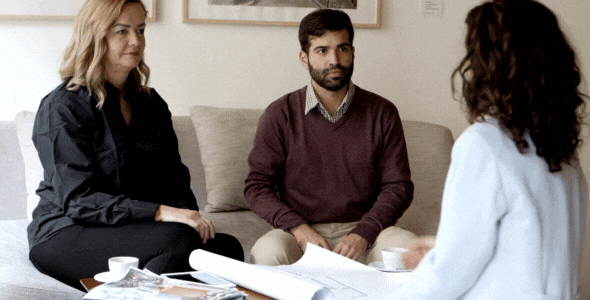 You have to say "no" to orders because you don't have the capacity to fill them…

You find yourself exhausted at the end of every 16-hour day… 

You have a need to fill (marketing, deliveries, social media) that you're not an expert in or don't have time for…

The quality of your product or service is suffering as a result of limited resources…

You have an opportunity to increase your income but can't do it with the team you have now…

… then it might be time to add more resources to your team.

But before you begin hiring, there's a few questions to consider.
What am I really looking for?
First, get really clear on what you're hiring for. Create a detailed profile of the role you're creating. This should include a specific job title, specific roles and duties, key experience required for the role, as well as desired/optional soft skills. Avoid being vague or lofty with your roles and duties—the more specific you are, the better chance you have of attracting the right fit.

It's essential to understand what you can pay your new hire(s). Research should be your first step. Take a look at job postings related to your field of work to see what's being hired for, what the specific roles and job description are, and, if possible, what the salaries are. If you feel comfortable, reach out to other business owners in your network too. You want to ensure you're competitive in the market and pay people what they deserve.

A compensation package can also include growth opportunities, benefits, company perks such as a work-from-home allowance—so be sure that you convey the full value your business provides to employees.

It may also be worth hiring an HR consultant to advise you on creating these roles and paying accordingly.


Do I need a full-time employee, or could I use a contractor?
Another option may be to hire a contract worker. Contract workers are not permanent employees; rather, they work on a per-project basis or for a set period of time. Contractors can be particularly helpful if you require help in a specific area but don't have the budget or need for another full-time employee. They can also help ease the load during a busy season.

Let's say you run a successful clothing company, but are falling behind on maintaining your online presence. You could bring in a contractor to help you create a social media or marketing strategy for your team to implement, or hire a contractor to execute against an existing strategy.
How will I manage payroll?
There's a big difference between paying contractors via invoices and paying permanent employees via payroll. You may not want to manage payroll on your own. It can be a lot easier to manage taxes and automatic payments by using an outside service. Besides, hiring more people is all about giving yourself more space to focus on what you're really good at—which is running your business.

If you decide your business needs a third party payroll provider, we can help connect you. Using a third-party provider for payroll takes the weight off your shoulders, meaning no more worrying about making tax errors or not paying your employees on time.



What do I need financially to make this happen?
When it comes to hiring, your cash flow scenario will determine how you can pay employees.

An operating loan or line of credit is a great place to start. If you don't have one already, this type of loan can give you the funds to pay your employees before the income starts coming in. It ensures that you are able to pay your employees on time and fulfill orders without running out of cash.

Some lenders (like us!) will offer payroll loans specifically for this purpose as well. Since a line of credit is revolving, you can pay it back and borrow as needed.

 
Ready to grow your team?
If you want to chat with us more about how to handle hiring new employees we're here to help! If we can help with financing or setting you up with payroll, we're all ears. Give us a call or book an appointment today.