November 4, 2021 | Calgary, AB – connectFirst Credit Union (connectFirst) is pleased to announce a partnership with Helcim Inc. to offer business members a world-class payment solution combined with a local, relationship-based approach to banking.
With a common goal to deliver the best experience possible to members and merchants, this partnership tells the story of two Alberta-born companies coming together to support local businesses and create a more prosperous Alberta.
"As one of Canada's largest credit unions, we have made a commitment to be a digital leader for our members," says Wellington Holbrook, Chief Operating Officer, connectFirst. "By partnering with one of the leading tech and payments companies headquartered in Alberta, together we're in a position to show that the world's best banking and payment options can be built right here at home."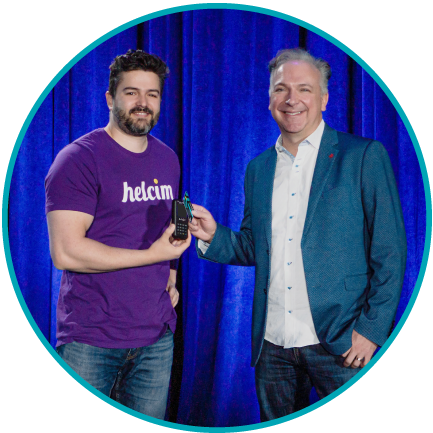 Nic Beique (CEO, Helcim) and Wellington Holbrook (COO, connectFirst)
Helcim is a world-class payments company located in Calgary supporting businesses across Canada and the US. The partnership, which is the first of its kind between a Canadian Fintech and Canadian financial institution, allows connectFirst business members to benefit from easy and affordable payments and no monthly fees while offering the latest payment technology to their customers.
"This partnership is about supporting small businesses across Alberta by helping them get paid in more ways and access the digital tools they need to grow," says Helcim CEO Nic Beique. "Helcim and connectFirst have always been champions for local entrepreneurs, and together we can deliver the products and services local businesses need to compete globally."
"When connectFirst launched our new brand into the market, we announced our intent to build a credit union for the 2020s," Holbrook added. "To do that, we are investing in our capabilities to deepen our expertise, so we can help Albertans and Alberta businesses solve problems. In this partnership, we are bringing them the latest payment capabilities available to help them run their businesses better."
The partnership will be available for all connectFirst business members starting December 1, 2021.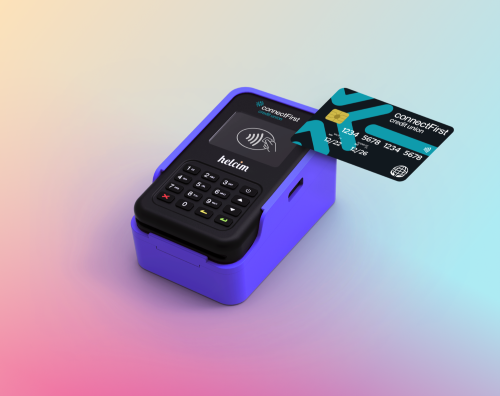 ABOUT CONNECTFIRST CREDIT UNION
connectFirst Credit Union, one of the largest and most successful credit unions in Canada, is a full-service financial institution with over $6 billion in assets under administration. connectFirst employs 750 Albertans who provide a range of financial products and advice in more than 40 communities across central and southern Alberta. It serves over 125,000 members through a community-focused approach to banking.

ABOUT HELCIM
Helcim is a payments company who believes in giving small businesses every possible edge to thrive and enrich our communities. We deliver an easier, smarter, and more affordable payment experience with a human touch. Helcim serves thousands of businesses in Canada and the US across 800 different industries, processing billions in payments each year.
MEDIA CONTACTS:
Erin Dalton
Communications Advisor — connectFirst Credit Union
403-736-4214
edalton@connectfirstcu.com
Miranda Russell
Marketing Operations Manager — Helcim
403-827-4827
mrussell@helcim.com
Thursday | November 4, 08:00 AM