connectFirst

Visa* Debit Card.
The Visa Debit card gives you the freedom to shop with one card, with funds directly from your bank account.
Use it for online, in-store & international purchases

Use it for in-app purchases

Use it for recurring payments

Tap to pay using the Interac Flash® technology


Visa Global ATM Locator FAQs
Report your lost or stolen card: 1.866.923.4778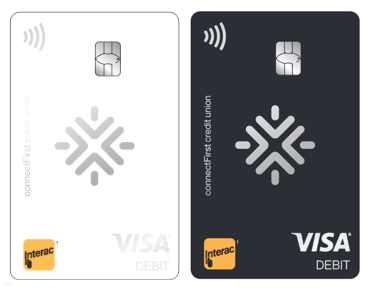 What to love about your connectFirst Visa* Debit card:
The Visa Debit card is a debit card that is linked to your chequing account that can be used online, in-store and internationally. Plus, our innovative vertical card design allows you to easily spot your card in your wallet. There are so many reasons to love your Visa Debit card.
Get peace of mind and convenience