Learn and Earn Scholarship
At connectFirst, we believe that supporting our communities and financial literacy are important parts of building a stronger Alberta for tomorrow.
connectFirst Credit Union awards scholarships to 12 lucky applicants that are in grade 12 and attending post-secondary the next year.
Our scholarship winners will be involved in their local communities and have a passion for reaching their savings goals. They will participate in a monthly matching program, where they will have the potential to earn up to $2,520 in matched dollars to use towards their post-secondary education.
Eligible applicants can apply between December 18, 2022 and January 6, 2023 for their chance to win.
Interested to apply? Learn more about the program and how to apply below.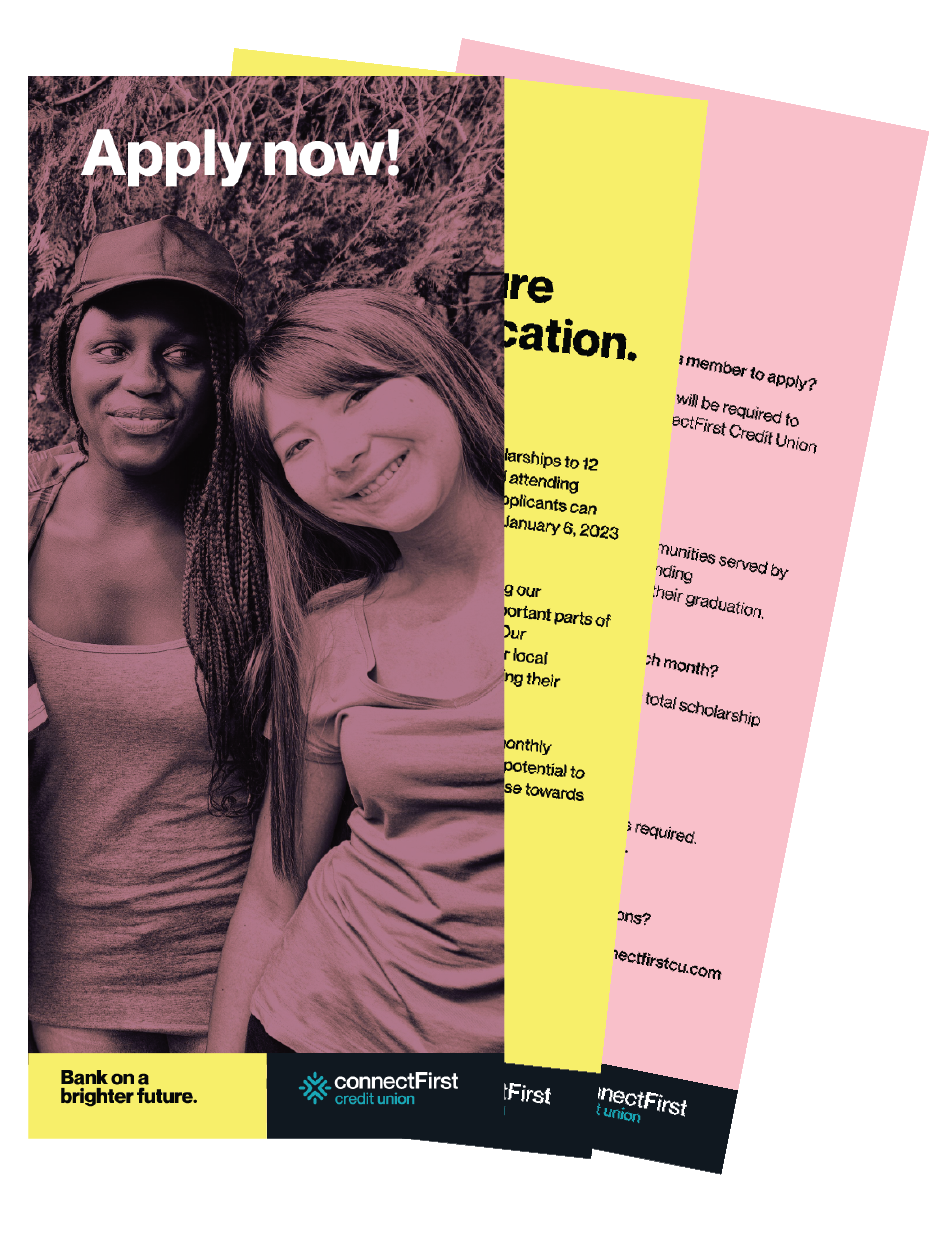 Meet our past

Learn and Earn recipients.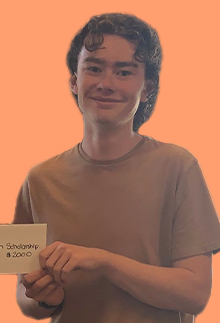 Cale
University of Calgary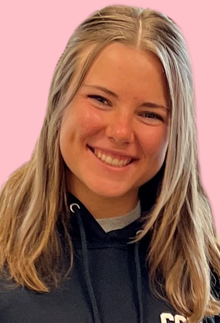 Tamara
Miller College of the Bible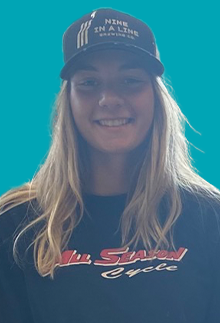 Cale Warren is attending the University of Calgary to pursue Orthodontics. Cale plans on doing a Bachelor's degree in Science, moving into a Master's degree in Dentistry and a PhD in Orthodontics. Choosing this path because of his love for science and "wanting to make people feel good about their smiles".
Cale volunteered at the Champion community pool for three years helping children learn how to swim and lifeguarding.

Tamara Budd, attending Miller College of the Bible for general biblical studies. Tamara attended the Alberta Southern Bible Camp for years and is very passionate about her faith, the Saskatchewan school also has an elite volleyball program.
Throughout high school Tamara played club level volleyball and mentored her junior peers throughout the school season by coaching them on technique and travelling to their games for support.

Megan McCreadie, who is attending Lake Land College in Vermillion to major in Agribusiness. Megan chose this path of education as she is passionate about agriculture and enjoys working with cattle and farmland. Megan was chosen for the scholarship as she shows dedication to her community and making a positive impact.
She was in the Arrowood 4-H Club for 7 years mentoring the junior members through volunteerism, public speaking and record keeping. Participating in Highway Clean-Up, decorating the Vulcan hospital for the holidays, running livestock sales and bingo events.

Ready to apply? 
Learn more about how to apply, eligibility criteria and the supporting documentation you'll need.
Congratulations to our successful recipients for 2023:
---
• Jordan Longeway (Hanna)
• Garett Rice (Carbon)
• Sadie Gray (Didsbury)
• Samantha Nelson (Delia)
• Cassia Teske (Drumheller)
• Noah Steingart (Carstairs)
• Camden Izett (Oakridge)
• Jett Barry(Coventry Hills)
• Breah McGladdery(Carstairs)
• Holly Karg (Hanna)
• Hannah Sheehan (Carstairs)
• Amanda Zittlau (Willow)