Our Flex Mortgage product is designed to help you achieve your home ownership dreams without compromising on your lifestyle. With the ability to make flexible payments, you can pay down your mortgage faster or adjust your payments to accommodate unexpected expenses.
Fixed or variable rates. A fixed-rate is locked-in for a period of time which ensures you have predictable payments over the term of your mortgage, helping you plan and budget with confidence. A variable rate will fluctuate higher or lower with the market, which makes it harder to budget with the uncertainty. Variable rates can however be a great option for some, especially those looking to sell their home in the near future and don't want to lock-in their mortgage right now.
Term length options. Lock-in with a fixed-rate for a 5, 4, 3, 2, or 1-year term, depending on your future goals, or the current rate environment. Each term length will coincide with a different interest rate.
Flexible payments. There are a variety of payment options available, including the option to make prepayments up to 20% of the original mortgage amount each year without penalty.
Pay down faster. Make extra payments to reduce your mortgage balance and save thousands of dollars in interest payments over the life of your mortgage.

View rates ➜
Let's talk ➜
The difference a little flexibility can make.
By making one extra payment of $250/month (what you would spend by getting a Timmies coffee and breakfast each day), you could pay off your mortgage over 7 years sooner and save over $82,000 in interest payments!*
Compare payments ➜
Let's talk ➜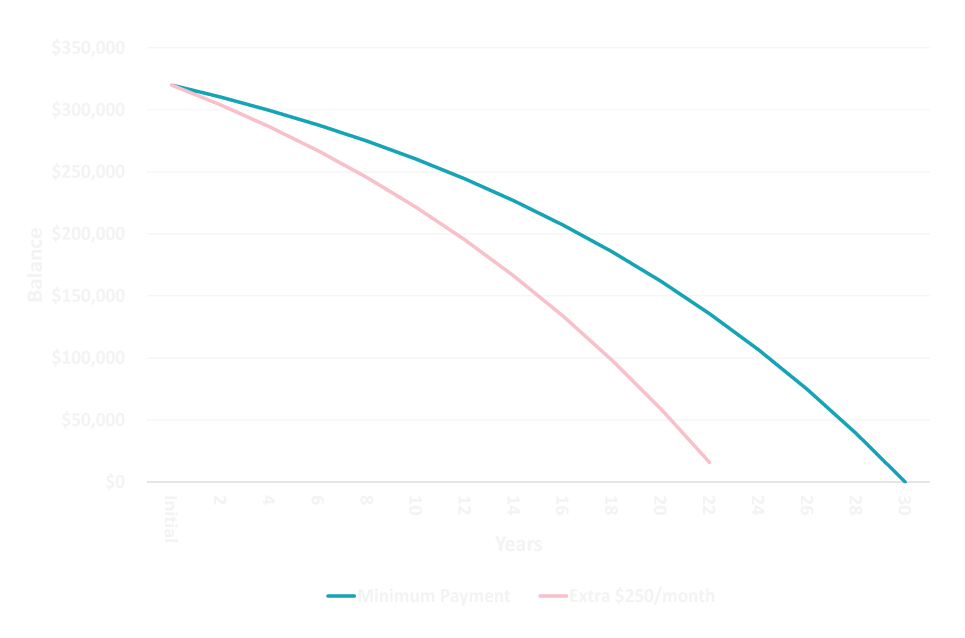 Not the product for you?
We think one of these might suit you better.
*Lending and product terms and conditions apply. Rates subject to change without notice. Calculations shown are for demonstration purposes only and may not represent our current or future rates and terms of the Flex Mortgage. Calculations for this graphic and information were based on a $320,000 mortgage loan at a 5% interest rate, and may not reflect everyone's unique financial picture.