Our story.
Our history as a credit union began in 1939 when four neighbours came together to fund a loan for a neighbour's washing machine. The first loan was done at their house in Bridgeland which is also where we opened our first branch. For more than 80 years, we've celebrated some great milestones in Albertans' financial journeys - from supporting local business owners build their dreams to farmers feeding the nation and more. Today we have more than 40 branches across central and southern Alberta with a mission to make money make a difference and to do what's right for every member.
Credit unions prioritize their members over profits and have been innovative over the years in offering new services before traditional banks, including the below:
1903
Credit unions were the first to lend money based on character.
---
1961
Credit unions were the first to lend money to women in their own names.
---
1977
Credit unions were the first to offer and launch full-service ATMs in Canada.
---
2013
Credit unions were the first in Canada to offer mobile cheque deposit.
---
2022
connectFirst was awarded Alberta Central's 2021 Credit Union of the Year.
---
We're your friends and neighbours.

And we're all connected through our shared experience as Albertans.
Our kids play hockey together. We watch the sun set behind the Rockies together. We support each others' local businesses. We watch the price of oil rise and fall, and rise again, together. We push each others' cars out of snowbanks.

connectFirst is a force for good. Through good times and bad, helping Albertans is our purpose, our history, our DNA. We're a true credit union, born out of the collective legacies of four others that came before: First Calgary Financial, Chinook Financial, Mountain View Financial, Legacy Financial and SPARK the Energy Credit Union.
Let's bank on a 
brighter future
Together.

From community involvement to investment in local businesses; being a member of a Credit Union means you're a part of the very fabric of our communities. It also means you can rest easy knowing your money is safe and 100% protected by the Credit Union Deposit Guarantee Corporation (CUDGC.)  
What makes us different:

Personalized service




100% Deposit Guarantee*

Community-focused

Member-owned

Fee-free ATM access all over Canada
Let's have a conversation, and see for yourself how membership means more.
Let's start the conversation.
We get to know our member's individual goals and needs. Whether you're looking for help with your mortgage, saving towards your next big purchase, or just looking for a digital-first day-to-day banking experience, we have solutions that fit every unique situation.
*All principal and interest is 100% guaranteed by the Credit Union Deposit Guarantee Corporation, excluding common shares, investment shares, and mutual funds.
Meet the leadership team
at connectFirst.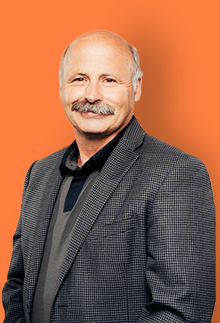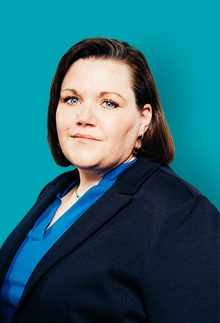 Anne Johnson
1st Vice Chair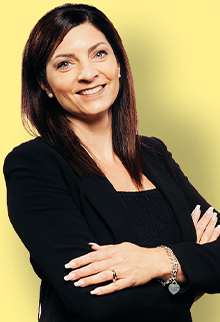 Carey Taubert
2nd Vice Chair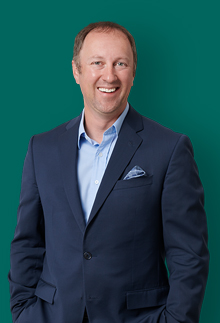 Michel Cantin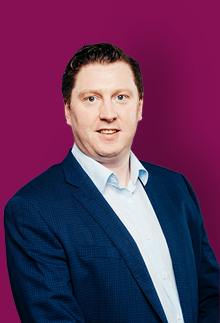 Matthew Becker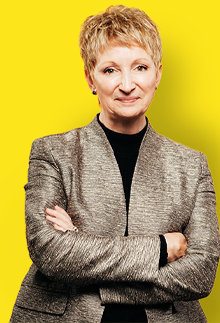 Darlene Harris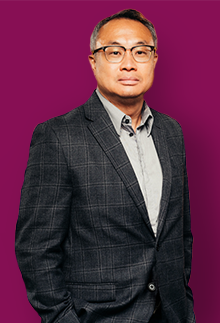 William O'Yeung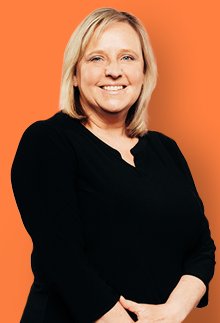 Cindy Skrukwa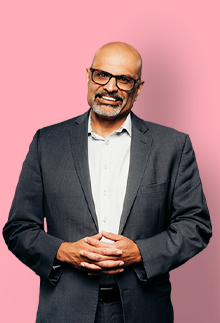 Karim Teja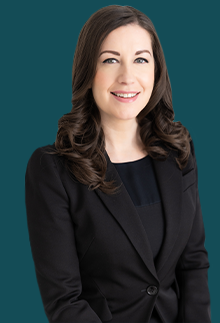 Shannon Rennie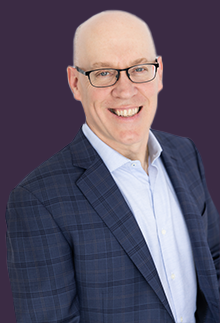 Tim Crowe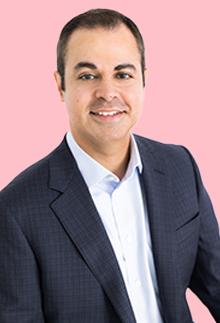 Adil Lalani
Andrew Eberl
Board Chair
Born and raised on a mixed farm near Claresholm, Andrew and his family are proud to oversee the welfare of the largest Braunvieh cattle herd in Canada. A passionate credit union member for 39 years, Andrew credits the longevity and success of his family business from the support of his local credit union.
Andrew's educational background includes a Bachelor of Science Degree (with distinction) in Agriculture from the University of Alberta and numerous industry and credit union certifications.
In his spare time, Andrew enjoys spending time with his wife and adult daughters, working on the farm or hiking, and biking in K-Country.
Anne Johnson
1st Vice Chair
Anne is a small business owner and entrepreneur with over 20 years experience in both the publishing and agricultural industries. Through this experience, she brings a keen understanding of business development and entrepreneurship to the boardroom. She understands that being flexible and keeping pace with change in any industry, while retaining the bedrocks of good customer service and community involvement, are key to growing and maintaining a businesses.
As a community leader, Anne has seven years of volunteer board experience, six of which is in Executive roles, including four as President and Chair. Anne believes in clear communication, strong planning, and positive collaborations that benefit all parties involved.
Carey Taubert
2nd Vice Chair
Carey has a Chartered Accountant designation and operates an accounting practice out of her home, specializing in agriculture tax issues. Carey and her family operate a grain farm north of Hussar.
Carey received her Bachelor of Commerce degree from the University of Calgary and articled with Arthur Anderson. She's had a long-term relationship with Cremers & Elliott of Calgary, serving their retail auto and agricultural sectors.
In her spare time, Carey enjoys spending time with her teenage children, as well as curling, camping, being a hockey/ringette mom, and visiting with friends.
Michel Cantin
Michel is a Business Development Manager for Industrial Alliance Insurance and Financial Services. With over 15-years of experience in the pension and employee benefits fields, Michel has provided human resource solutions for a diverse group of clients in the private, public, not-for-profit and government sectors.
Michel's educational background includes a Bachelor's Degree in Actuarial Science from Université Laval. His passion for credit unions began at a young age when his parents helped him open his first account, and blossomed through his involvement as a young man at Caisse Desjardins de Sillery in Quebec City.
Matthew Becker
Matthew is the Canadian Compliance Director for Mistras Group Inc (NYSE:MG), providing strategic direction involving safety and environment, quality assurance, HR, system integration and government compliance. He also owns and operates a successful real estate development company for residential, agricultural, and commercial properties.
Matt holds a Bachelor of Science in Business Administration and Associate License from the Real Estate Council of Alberta.
Matt lives in the Mountain view region with his family and enjoys playing hockey and golf.
Darlene has been a credit union member for an impressive 30+ years. Previously, she was a director at SPARK Credit Union which recently amalgamated with connectFirst. 

"During the search for an amalgamation partner, it became clear connectFirst was where we belonged," said Darlene. "Working with the connectFirst board, doing right for the members was embodied in everything we worked on. You could see the professionalism, honesty and integrity of management and the board which fit perfectly with our values at SPARK."
Currently, Darlene is a board member of Topaz Energy, (market capitalization $2.5 billion) where she's chair of the Reserves Committee and a member of the Audit Committee.  Previously, Darlene was also co-chairman of the Shell Pension Committee (assets $5.7 billion). She recently retired from Shell Canada after 32 years where she held a variety of positions with experience in financial markets, banking, strategic acquisitions/divestments, pension management, governance, and talent management. Darlene is also a Chartered Professional Accountant (CMA) and she's completed Level A of the Credit Union Director Achievement Program.
With her background, Darlene will serve the members of connectFirst well, helping to create and protect value for members.  "With each of the companies I've worked with, financial expertise, strategic planning, risk oversight, and governance have been key skills to succeed."
William is a Chartered Professional Accountant with a Master of Business Administration and 30 years of financial leadership experience from Shell Canada Limited. He became a credit union member when he started his first full-time job and continues to be a proud member.
As a recent retire, he volunteers on the University of Calgary Alumni Association Board and is a selected mentor for young Canadian leaders in the U.S. Department of State's Youth Ambassador Program. 
William spends his leisure time playing badminton, volunteering at Escape with STEM, a non-profit organization which he co-founded, and watching movies and hiking with his wife.
Cindy Skrukwa
Cindy is founder and president of Strategy House, an Alberta-based strategy consultancy that helps organizations develop and implement transformative, customer-focused, competitive strategies. Her financial services consulting experience ranges from working with global Fortune 500 financial institutions to smaller, local credit unions. Joining Connect First's board arose from Cindy's keen interest in the financial sector and a desire to help everyday Canadians achieve greater financial success, as did the writing of "She Laughed all The Way to the Bank," a book she wrote to share financial learning stories among Canadian women.
Along the way, Cindy has earned an MBA from the Ivey School of Business where she graduated as Gold Medalist, a Bachelor of Commerce with distinction from the University of Alberta, and a Bachelor of Fine Arts (Painting) with distinction from the Alberta University of the Arts. She also recently completed the ICD-Rotman Directors Education Program.
Cindy enjoys painting, running, volunteering on the Organizing Committee of Child Haven International's annual fundraising dinner, and spending time with family (particularly her teenage son and their wonder dog – Milo).
Karim Teja
Karim is the co-founder of RTB LLP, a firm providing executive-level financial, operational, strategic and regulatory consulting services to some of the fastest growing companies in Alberta. In 2006, Karim was also one of the winners of the coveted Ernst and Young Entrepreneur of the Year Award for his work in rapidly commercializing and globally distributing a new health-tech product.
Karim has been a member of the First Calgary division for over 20 years and is an ardent supporter of the credit union system and cooperative organizations in general.
Karim has been married to his wife for 30 years and have 3 children who he is very proud of. He also has a 6 year old Labradoodle, named Moglee who makes him smile every day.
Shannon Rennie​​
Shannon has been a member of connectFirst for more than 15 years. She has worked in the Alberta Credit Union system for over 12 years, where she served as General Counsel for Alberta Central, the central banking facility, service bureau and trade association for the Alberta credit union system.

She is currently Vice President, Legal for H&R Block Canada Inc. and a member of the Canadian Executive Leadership Team overseeing privacy, legal and government relations, and serving as the Canadian Chief Privacy Officer for the company. Shannon has deep expertise with a combination of her legal background and extensive experience with credit unions and governing legislation for over 12 years.

Tim Crowe
Tim previously served on the SPARK, the Energy Credit Union Board for 4 years, serving on every committee and as Vice Chair, playing a key role in strategic planning and the selection of connectFirst Credit Union as a merger partner.

Tim has been a business leader, professional engineer, and credit union member for over 33 years and is committed to exceptional member service. He worked for Shell Canada and Swan Hills Synfuels, a small entrepreneurial company where they pioneered a novel clean energy technology. At these companies, he had various financial, regulatory, and sustainability accountabilities where he integrated sustainability, environmental, social, and governance (ESG) risks and opportunities into organizational strategy.
Adil Lalani
Adil is passionate about growing and nurturing local businesses and communities. He is the founder of his own business consulting and investment firm and has built organizations with increased diversity, strong governance and ESG principles.
His educational background includes a Bachelor of Commerce (Queen's University), MBA (Kellogg School of Management) and Chartered Financial Analyst (CFA) designation. With a successful career in finance with large financial institutions, banks and private investment firms, Adil has spent many years analyzing financial and economic factors and ensuring prudent risk management.
As an active volunteer in his local community, Adil has been a Director on several boards in the past with demonstrated leadership, collaboration integrity and ethics.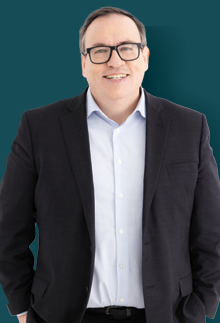 Don Coulter
Chief Executive Officer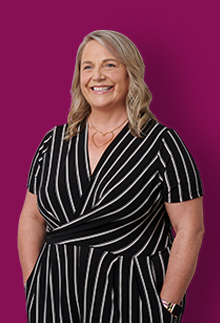 Kendra Holland
Chief Merger Officer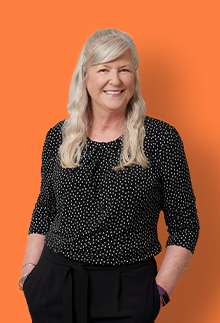 Catherine Boynton
Chief Technology Officer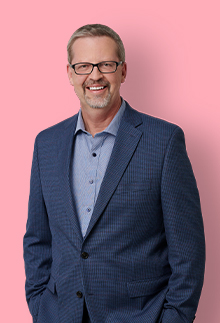 Bob Webb
Chief Brand, People & Culture Officer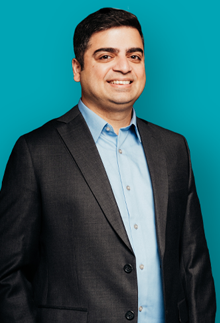 Muhammad Shalwani
Chief Financial Officer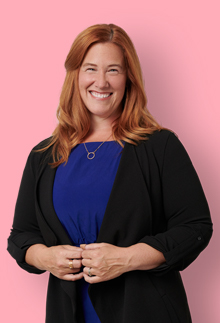 Kathleen Hurtubise
Chief Member Experience Officer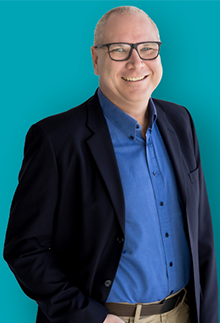 Barry Hensch
Executive Vice President, Amplified Experience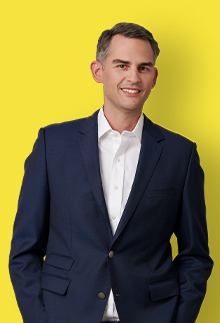 James Shore
Interim Chief Risk & Administration Officer
Don Coulter
Chief Executive Officer
For over 25 years, Don Coulter has been a noteworthy leader in the financial services industry. As Chief Executive Officer for connectFirst Credit Union, Don believes in harnessing the power of cooperative banking to build sustainable economies while driving positive social and environmental value for our members.  
A community-centered leader with a global mindset, Don's roots within the Canadian Credit Union system span far and wide. Under his leadership, Don led one of Canada's largest credit unions to achieve industry-leading results, earning recognition as one of Canada's Best Managed Companies and Most Admired Cultures. He also played a pivotal role in growing some of Canada's most successful fintech companies.   
Don is an alumnus of Harvard Business School, NYU, and the University of Toronto. He is a Chartered Public Accountant and is an accredited director by the Institute of Corporate Directors.  Leading at the intersection of innovation and sustainability, Don looks forward to helping connectFirst truly Make Money Make a Difference, so Albertans can bank on a brighter future.  
Kendra Holland
Chief Merger Officer
Kendra brings 25 years of experience in financial services and leadership. She draws from her extensive experience in strategy, commercial and agriculture business development and credit, operational controls, and compliance to challenge existing processes and translate leading-edge conceptual thinking into practical actions to serve the interests of our members.
A self-confessed risk enthusiast, Kendra is especially passionate about transforming risk management into risk optimization by taking a prospective – instead of retrospective - view of risk and opportunity. She holds a Certified Chief Executive designation, as well as a Masters Certificate in Risk Management.
Kendra is a true collaborator with expertise in business refinement on every level; she leads with confidence while demonstrating humility as an innovator. Through mentorship, she helps people draw on their innate talents to perform, collaborate and lead better. Nothing brings her more pride than an empowered, proactive, and cohesive team.
Catherine Boynton
Chief Technology Officer
As Chief Technology Officer for Connect First Credit Union, Catherine is an experienced Information Technology leader with expertise in aligning technology with business goals.
Catherine's career in financial services spans 30-years, the majority of which has been dedicated to technology. Catherine's passionate focus is leveraging technology to making banking something our members do, not somewhere they have to go.
Catherine is a volunteer advocate in her community and devoted to giving back to those in need.
Bob Webb
Chief Brand, People & Culture Officer
As Chief People and Culture Officer at Connect First Credit Union, Bob provides leadership to the Human Resources and Talent Management teams in their work supporting and developing an engaged, knowledgeable and productive workforce of over 700 employees. He also champions the preservation and growth of Connect First's organizational culture.
Bob's career includes over 20 years in the credit union sector, with most of that time spent in various human resources related roles. His educational background includes a Bachelor Commerce degree from the University of Alberta, as well as a Communications Diploma from Mount Royal College. Bob holds the designation of Chartered Professional in Human Resources (CPHR).
He enjoys contributing to his community with a special interest and passion for facilitating various Junior Achievement programs in local schools.
Muhammad Shalwani, CPA, CFA
Chief Financial Officer
As Chief Financial Officer at connectFirst Credit Union, Muhammad takes on the critical role of guiding the ongoing growth of our credit union through strategic financial leadership, with unique insights on liquidity and capital resiliency.
Muhammad has over fourteen years of experience within the financial services sector, including holding senior leadership positions within the credit union system over the past eight years. He is passionate about the success of the credit union system. He is excited to contribute to the vision of connectFirst to support the financial strength of our members.
Muhammad completed his post-secondary education at McGill University and holds the Chartered Professional Accountants of Canada (CPA) and Chartered Financial Analyst (CFA) designation.
Kathleen Hurtubise
Chief Member Experience Officer
With over 30 years in the Canadian Credit Union landscape and two decades in wealth management, Kathleen is a values-driven leader, passionate about creating corporate strategies that foster engagement, human connection, performance, and accelerated business growth. As a top-level executive in banking, wealth management and insurance, Kathleen leads with heart and humility in an industry driven by numbers and data. She leads by cultivating the wisdom in the room and making space for individual contributors to bring their brains and their voices, ensuring the business never loses sight of the humans that power it nor of the individuals, families, and business owners they work in service of. A life-long learner and current Oxford post-graduate student in Strategy & Innovation, Kathleen is constantly striving to challenge her own perspectives in business by learning from global thought leaders. She holds a master's in Leadership from Royal Roads University and numerous financial service industry designations, accreditations, and certificates. She is a passionate people and business leader, board executive, community builder and public speaker.
Barry Hensch
Executive Vice President, Amplified Experience

With over 20 years' experience in leading information technology systems teams, Barry brings a passion for business and technology transformation to his role at connectFirst. As a born and raised Calgarian, Barry spent time in the oil and gas sector, as well as the telecommunications and utility industries as he transitioned his career from accounting to IT consulting and business leadership. He joined the financial services industry in 2015 where he further refined his business transformation skills. Barry is inspired by relationships that are powered by technology and believes that connectFirst can help their members' money make a difference in new and exciting ways.
Barry holds a business administration diploma from the Southern Alberta Institute of Technology (SAIT), a bachelor's degree in advanced accounting from the University of Lethbridge, a masters of business administration from Royal Roads University, and an Institute of Corporate Directors Designation (ICD.D).  He is currently serving on the Board of Directors for the Calgary Convention Centre Authority.
James Shore
Interim Chief Risk & Administration Officer
Jim brings 20 years' experience in the financial industry to his leadership role at connectFirst. He's spent time in both general banking and credit union systems. He's held member-facing roles as well as corporate leadership roles, which include commercial account and branch manager, and credit and commercial leadership.  
Jim holds two Masters of Business Administration from Cornell and Queen's universities. He firmly believes that leadership is a service role to an organization, to support others in achieving their own individual goals and objectives.
As a strong credit union advocate, Jim sees financial co-operatives as an important grass-roots alternative to banks, where value creation stays within the community as opposed to being diverted to institutional investors. 
In his personal time, Jim is passionate about spending time with his family, hiking, skiing, and camping in Alberta's vast outdoors. 
Policies, bylaws and financial results.
Trust is built through decades of communication and transparency.